The Bears and Bears Care welcomed more than 1,200 students and family members from the Little Village community Saturday to training camp in Lake Forest as part of their annual Back to School Fair.
This year marked the 14th year of the event and the first time it was held at Halas Hall. The Back to School Fair was staged at Bears training camp at Olivet Nazarene University in Bourbonnais from 2009-19. It was then held via a drive-thru format due to COVID-19 in neighboring communities in 2020-21.
As part of the Back-to-School Fair, Bears Care collaborated with several long-time partners and Little Village community partners to provide students with free dental care (TeamSmile), books (Bernie's Book Bank), backpacks with school supplies (PNC Bank), food samples and lunch bags (Good Food) and haircuts (Funk's Barbershop).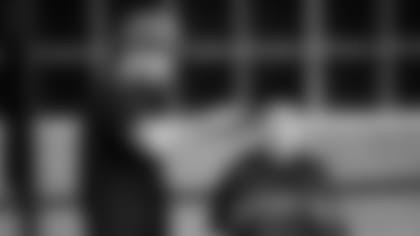 The participating Little Village community partners included Beyond the Ball, Enlace, Epiphany Catholic School, New Life Centers and St. Agnes of Bohemia School.
In addition to viewing practice, there were also a variety of other activities for guests to enjoy, including a Mini Monsters obstacle course brought to you by Advocate Children's Hospital, Kids Autographs brought to you by Enjoy Illinois, Player Pad Experience brought to you by Visit Lake County, Athletic Trainer Experience brought to you by Athletico Physical Therapy and photo ops.