The Chicago Bears and Gatorade hosted over 300 high school football players and coaches from Leo High School, Plainfield Central High School and Thornwood High School during Gatorade Junior Training Camp at Olivet Nazarene University on Monday, August 6.  
"Words can't express the gratitude that my staff and I have for the [Bears]," said Thornwood coach Ken Smith. "Everyone affiliated with Thornwood football, including our administration, was extremely happy about the outcome of the camp." 
Former Bears Alex Brown, Jason Davis and Jason McKie led the drills alongside certified USA Football Master Trainers and Coaches. The Bears alumni players jumped right in with their 23 years of combined NFL experience to help coach and motivate the high school football players. The event also highlighted Gatorade's "Beat the Heat" program, which educates athletes across all sports about the importance of hydration during the hot summer months. 
"This Junior Training Camp event that Gatorade and the Bears teamed up to have was amazing," Brown said. "The kids that were fortunate enough to attend are getting the experience of a lifetime. I definitely wish I had this growing up, may have helped me dodge a couple challenges along the way." 
The three high school teams hailing from Chicago's South Side, western and southern suburbs convened at ONU's Ward Field, where they were outfitted with Gatorade t-shirts. After doing a team stretch, the players were broken down into position groups. 
"The Chicago Bears and Gatorade provided a top-notch experience for my players during the Gatorade Junior Training Camp," said Plainfield Central coach Jonathan Pereiro. "From the organization, to the competition, to the coaching, it was all fantastic." 
The event was also meaningful for the alumni who were once in these high school football players' shoes. They had a chance to connect with the students and give advice on proper technique and why it is always important to give maximum effort.
"It was an honor to help high school athletes become better football players, but it was a blessing to help mentor them in becoming better men," said McKie.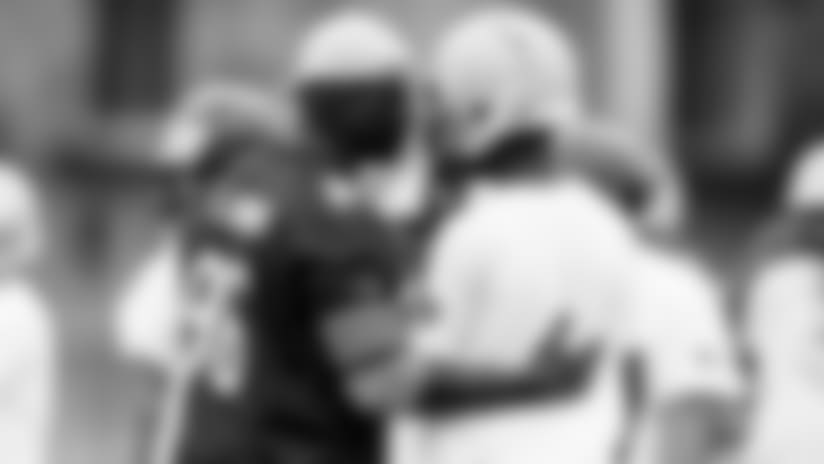 Additionally, the Bears through the NFL Foundation provided each school with a $3,000 grant to help the school's upgrade their football equipment.
"My experience playing with the Chicago Bears were some of the best times of my life," Davis said. "To have the opportunity to give back to the organization that's given me so much through their partnership with Gatorade Junior Training Camp, but also to be alongside my teammates for life Alex Brown and Jason McKie is what this game is all about. Giving back to which has given us so much.