Every win counts the same in the standings. But no victories are more exhilarating than the ones that culminate with a wildly dramatic rally.
When a team overcomes a huge deficit to record an improbable win, a wave of despair is suddenly and unexpectedly replaced by pure euphoria, with players and fans alike celebrating like they've just won the lottery.
The Bears have opened the season with two of those type of victories in their first three games, becoming the first team in NFL history to rally to win two contests they've trailed by at least 16 points in the fourth quarter.
Think about that for a moment: No other club in the first 100 seasons of the league rallied from 16 or more points down in the fourth quarter to win in two games in a single year, let alone two in a three-week span.
In the season opener in Detroit, Mitchell Trubisky threw three touchdown passes in the final period to turn a 23-6 deficit into a stunning 27-23 win over the Lions. For the Bears, it was certainly a memorable way to open their 101st season in the NFL.
"I think it's important to understand that for all of us, these types of wins are the ones you remember," coach Matt Nagy said after the game. "And they can really help you get the season going the right way."
The Bears showed the same resiliency and perseverance two weeks later, staging another furious rally in Atlanta. This time, Nick Foles replaced an ineffective Trubisky and threw three TD passes in the final 6:20 of regulation to turn a 26-10 deficit into a 30-26 win over the Falcons.
"I don't know what it is, but there's something special about this team, and I love it," Nagy said after the Bears improved to 3-0. "I'm proud of them. No one gave up."
Bears have rich history of comeback wins
The Bears have now rallied to win nine games all-time that they've trailed by at least 16 points. Here's a capsule look at the other seven contests:
Deficit: 20 points
Bears 24, Cardinals 23
Oct. 16, 2006
The Bears staged a miraculous comeback on Monday Night Football in Arizona, erasing a 23-3 deficit late in the third quarter with two touchdowns on defense and one on special teams. After Mike Brown returned a fumble forced by Mark Anderson 3 yards for a TD late in the third period, Charles Tillman returned a fumble caused by Brian Urlacher 40 yards for a score and Devin Hester returned a punt 83 yards for a TD with 2:58 remaining.
Deficit: 20 points
Bears 27, Buccaneers 26
Oct. 25, 1987
Jim McMahon came off the bench at halftime to replace Mike Tomczak with the Bears down 23-14. The Bears trailed 20-0 in Tampa after the first quarter, but they closed the gap to 20-14 with a pair of touchdowns on Neal Anderson's 38-yard run and Dennis McKinnon's 65-yard punt return. After the Buccaneers widened the margin to 26-14 entering the fourth quarter, the Bears scored a pair of TDs on McMahon's 1-yard run and McMahon's 6-yard TD pass to Anderson with 1:28 to play.
Deficit: 19 points
Bears 37, 49ers 31 (OT)
Oct. 28, 2001
Mike Brown intercepted a Jeff Garcia pass that was juggled by receiver Terrell Owens and returned it 33 yards for a touchdown on the first play of overtime at Soldier Field. The Bears overcame a 28-9 third-quarter deficit by outscoring the 49ers 28-3 over the final 23 minutes. They tied the score 31-31 with :26 remaining in the fourth quarter on Shane Matthews' 4-yard TD pass to David Terrell and Anthony Thomas' two-point conversion run.
Deficit: 17 points
Bears 28, 49ers 20
Sept. 14, 2014
Trailing a Sunday night game in San Francisco 20-7, the Bears outscored the 49ers 21-0 in the fourth quarter en route to a stunning 28-20 victory. Jay Cutler threw four touchdown passes in the game, including three in the final 13:35, two of which came on short fields after a pair of impressive interceptions by rookie first-round draft pick Kyle Fuller. Brandon Marshall caught three of Cutler's touchdown passes in the game.
Deficit: 17 points
Bears 31, Lions 27
Oct. 4, 1998
Just as they did in this year's season opener, the Bears overcame a 17-point deficit by outscoring the Lions 21-0 in the fourth quarter. Charlie Batch threw a 98-yard TD pass to Johnnie Morton to stake Detroit to an earlier 10-0 lead at Soldier Field. But the Bears rallied for three late TDs on Edgar Bennett's 18-yard pass to Chris Penn on a halfback option, Erik Kramer's 6-yard pass to Fabien Bownes and Kramer's 1-yard run with 1:53 to play.
Deficit: 17 points
Bears 28, Chiefs 27
Nov. 13, 1977
Bob Avellini's 37-yard touchdown pass to tight end Greg Latta with :03 remaining enabled the Bears to rally from a 17-0 halftime deficit at Soldier Field. After a 3-5 start, it was the first of six straight wins to finish the season as the Bears earned their first playoff berth since winning the 1963 NFL title. The winning TD came after the Chiefs had taken a 27-21 lead on Ed Podolak's 14-yard touchdown run with only :24 to play.
Deficit: 16 points
Bears 27, Rams 23
Nov. 11, 1979
After falling behind 16-0 in the second quarter at Soldier Field, the Bears stormed back to outscore the Rams 27-7 the rest of the way. Mike Phipps fueled the rally with TD passes of 7 yards to Dave Williams and 68 yards to Rickey Watts. After Bob Thomas field goals of 38 and 35 yards closed the gap to 23-20, Walter Payton scored the game-winning TD on a 2-yard run with 1:12 remaining.
Bears players involved in come-from-behind victories
A few Bears players have been a part of some of the NFL's most historic comebacks. Outside linebacker Barkevious Mingo has been involved in a couple, most notably the Patriots' incredible 34-28 overtime win over the Falcons in Super Bowl LI to cap the 2016 season.
New England trailed 28-3 midway through the third quarter before scoring 25 unanswered points to force overtime, tying the game 28-28 on James White's 1-yard touchdown run with :57 left in regulation. The Patriots won the overtime coin toss and marched 75 yards, completing the biggest comeback in Super Bowl history on White's 2-yard TD run.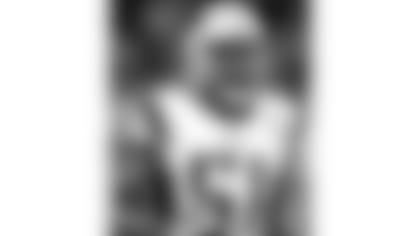 Mingo played exclusively on special teams in Super Bowl LI, registering two tackles. Surprisingly, though, that championship victory wasn't the first time he was on a team that rallied from 25 points down to win.
On Oct. 5, 2014, Mingo was part of a Browns team that produced the biggest comeback win by a road team in NFL history, rallying from a 28-3 second-quarter deficit to stun the Titans 29-28 in Tennessee.
The Browns scored the game's final 26 points on four touchdowns, including three Brian Hoyer passes, capped by a 6-yarder to Travis Benjamin with 1:09 to play.
Two other current Bears were also on that Browns team, defensive backs Tashaun Gipson Sr. and Buster Skrine. In addition, Bears special-teams coordinator Chris Tabor served in the same role with Cleveland at the time.
Reich the predominant expert in the field
Mingo has experienced some wild come-from-behind wins, but the "Comeback King" at Soldier Field Sunday will be on the opposite sideline. As a quarterback, Colts coach Frank Reich helped engineer the biggest comebacks in both NFL and college football history.
A backup quarterback at Maryland in 1984, Reich replaced starter Stan Gelbaugh at halftime of a game in Miami with the Terrapins trailing the Hurricanes 31-0. Reich proceeded to throw six touchdown passes in the second half to lead Maryland to a 42-40 victory.
Eight years later, Reich pulled off a similar miracle in a 1992 AFC playoff game in Buffalo. The Bills trailed the Houston Oilers 35-3 early in the second half before Reich threw four touchdown passes—including three to Hall of Famer Andre Reed—as Buffalo rallied for a 41-38 overtime victory on Steve Christie's 32-yard field goal.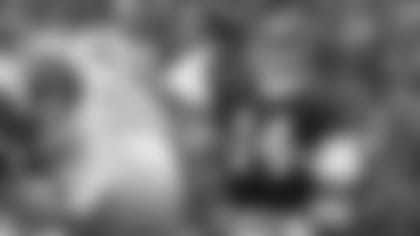 Obviously an expert on the subject, Reich was asked this week to explain what he believes is the key to producing a huge comeback victory.
"Just execution, one play at a time," Reich said. "It takes a complete team effort. When the offense comes back and scores a lot of points in a short amount of time, that's going to get all the attention. At least in the games I've been a part of when there's been great comebacks, there's been great defense played. There's been special special teams played. When your backs are against the wall and there is a big comeback, every phase has to be in sync. On offense, you have to take it one play at a time, and don't panic. But you also understand that it takes all three phases."