The Bears retained two key members of their defense Wednesday, agreeing to terms with outside linebacker Sam Acho on a two-year contract and cornerback Prince Amukamara on a three-year deal.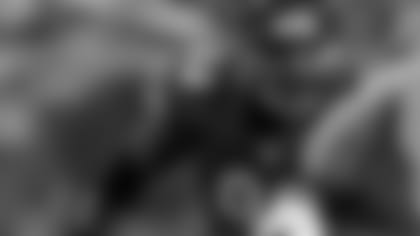 Bears outside linebacker Sam Acho rushes off the edge last year in Detroit.


The extensions are contingent on the players passing their physicals.
Acho, 29, has spent the past three seasons with the Bears, recording 140 tackles, four sacks, eight tackles-for-loss, three forced fumbles and one fumble recovery while appearing in 47 games with 25 starts.
Acho originally joined the Bears in 2015 after spending his first four NFL seasons with the Cardinals. He was selected by Arizona in the fourth round of the 2011 draft out of Texas.
During a conference call with reporters, Acho said that he had been drawing free-agent interest from other teams including the Seahawks, Texans and Rams before deciding to re-sign with the Bears.
"I couldn't be happier to come back to Chicago to be a Bear," Acho said. "There are a lot of factors that go into signing a contract and picking a team. Some of those factors include the team being a good fit—a place where I feel like [I] could go and we could win—I could go and make an impact on the field and make an impact in the community. Those are three of the top things that I cared about."
Acho was named the Bears' nominee for the NFL Walter Payton Man of the Year Award each of the past two years in part for his work in the community. He agreed to his new contract while visiting the Louisiana State Penitentiary with members of his church as well as Bears chairman George H. McCaskey.
Amukamara, 28, played in 14 games with 12 starts last season in his first year with the Bears, registering 49 tackles, seven passes defensed and one fumble recovery.
Amukamara joined the Bears after spending his first six NFL seasons with the Giants (2011-15) and Jaguars (2016). Prior to arriving in Chicago, he had appeared in 69 games with 57 starts and compiled 310 tackles, seven interceptions, 49 pass breakups, seven tackles-for-loss, three forced fumbles and two fumble recoveries.
Amukamara was selected by the Giants with the 19th pick in the first round of the 2011 NFL Draft out of Nebraska. He won a Super Bowl ring as a rookie, playing in seven games with New York, all as a reserve.