The Bears will look to rebound from last weekend's overtime loss to the 49ers Sunday when they host the Redskins at Soldier Field. Here are four storylines heading into the game:
1) Can the Bears start winning at home again?
The Bears (5-7) have won three straight and four of their last five road games but have struggled at home, compiling a 1-5 record. Four of the losses have come to teams that are a combined 37-13 in the Cardinals (11-2), Broncos (10-2), Packers (8-4) and Vikings (8-5).
"We put a big emphasis on being road warriors," said right tackle Kyle Long. "It's so hard to go on the road and win in the NFL. I guess we might find that extra something when you go on the road. When you know it's us against the entire stadium, that kind of gives you that extra juice.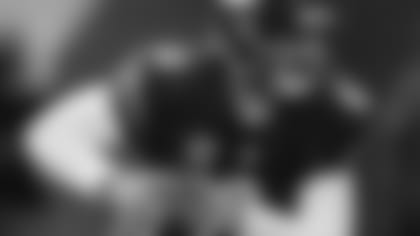 Bears quarterback Jay Cutler has completed 229 of 365 passes for 2,712 yards this season.


"We have to be able to find that at home. We have to find whatever it is to be able to give these people something to cheer about because it hasn't happened. It's been lackluster on our end and we understand that. We take full responsibility for that."
The Bears have won just one of their last nine home games dating back to last season, their worst stretch at Soldier Field since they also dropped eight of nine in 1999-2000. A week after the 49ers won their first road game of the season in Chicago, the Redskins arrive in town having lost all five of their away contests by an average margin of 15 points.
2) Will Robbie Gould bounce back?
Traditionally one of the Bears' most consistent performers, the veteran kicker uncharacteristically missed two key field-goal attempts last Sunday against the 49ers, including a 36-yarder on the final play of the fourth quarter that would have given the Bears a 23-20 victory.
Gould has rebounded from tough outings throughout his 11-year career with the Bears and there's no reason to think the franchise's all-time leading scorer won't do so again.
Said special-teams coordinator Jeff Rodgers: "For a guy that's been around as long as Robbie, he's got his ways of fixing things, some mechanical things that he goes through and makes sure that he details everything out and you trust a guy like that to bounce back because he has many times."
After making his first 17 field-goal attempts this season, Gould has missed five of 14 attempts, the worst stretch of his career. His performance is especially crucial this season given that eight of the Bears' last nine games have been decided by 2, 1, 3, 3, 3, 3, 4 and 6 points.
3) Will the Bears continue to run the ball successfully with three different backs?
The Bears rushed for 170 yards last weekend against the 49ers—their highest total since the season opener—by utilizing Kyle Long, Jeremy Langford and Ka'Deem Carey. They'll no doubt try to establish their ground game against a Redskins defense that ranks 25th against the run, especially with rain and wind in the forecast Sunday at Soldier Field.
Against the 49ers, Forte rushed for 84 yards on 21 carries and had a 26-yard run erased by a penalty, Langford added 59 yards on 12 attempts and Carey had 17 yards on five carries. Forte and Carey both ran for touchdowns by powering through tackles near the goal line.
"Our guys have done a great job," said right tackle Kyle Long. "I think [offensive coordinator Adam Gase] has done a really good job incorporating all three of those guys with their different playing styles. The younger guys are continuing to progress, and Matt is Matt, which is always great."
4) How will the Bears replace tight end Martellus Bennett?
With Bennett being placed on injured reserve due to a broken rib, the Bears lose a player who leads them with 53 receptions and has also been a key blocker in the run game.
"That's definitely tough," said quarterback Jay Cutler. "Run game, pass game, he had a lot of value to this team in both areas. Unbelievable blocker at the point of attack. We ran to his side a lot, and then in the passing game, he was a match-up problem for linebackers and safeties."
While tight end Zach Miller's role has already expanded in recent weeks—he has caught four touchdowns in the last five games—he likely will see even more playing time. The return of slot receiver Eddie Royal after he missed five games with an ankle injury also would help make up for the loss of Bennett in the passing game.