The Bears will look to rebound from their season-opening loss to the Bills and end a long losing streak in San Francisco when they battle the 49ers Sunday night at Levi's Stadium.
The offense compiled 427 yards and 29 first downs versus Buffalo, but committed three turnovers that resulted in 13 points. A week later, the unit has been impacted by injuries at two key positions.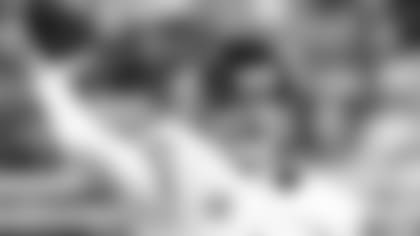 Jay Cutler and the Bears will battle the 49ers Sunday night at Levi's Stadium.
Left guard Matt Slauson (ankle) and center Roberto Garza (ankle) have been ruled out of Sunday night's game, while receivers Brandon Marshall (ankle) and Alshon Jeffery (hamstring) are questionable and reserve receiver Josh Morgan (hamstring) is doubtful.
With Garza and Slauson unable to play, Brian de la Puente will start at center and Michael Ola will open at guard. It will be the first time in Marc Trestman's 18 games as head coach dating back to last season that the Bears won't start the same five offensive linemen.
The decision about whether Marshall and Jeffery will play may not come until just before kickoff. On Saturday, the Bears signed receivers Josh Bellamy and Chris Williams from their practice squad.
With all the injuries, quarterback Jay Cutler knows that he must be even more of a stabilizing force than usual. In last Sunday's loss to the Bills, he passed for 349 yards and two touchdowns. But he also threw two costly interceptions, something he must avoid against an opportunistic 49ers defense that generated four takeaways in a Week 1 win over the Cowboys.
Sunday night's game marks the first regular-season contest ever played at Levi's Stadium. The Bears haven't defeated the 49ers in San Francisco since 1985, losing eight straight by an average margin of 34-6.
The 49ers defense is missing key three starters. Linebacker Aldon Smith, who recorded 5.5 sacks in a 2012 win over the Bears, is suspended; linebacker NaVorro Bowman continues to recover from a serious knee injury; and nose tackle Glenn Dorsey is on injured reserve with a torn biceps.
The Bears defense is faced with the task of containing dynamic quarterback Colin Kaepernick.
"He's an extremely explosive player, as explosive as they get in this league," Trestman said. "He can not only throw well in the pocket, he can throw outside the pocket."
As is the case whenever they face a mobile quarterback, the Bears will attempt to keep Kaepernick in the pocket and not allow him to extend or make plays with his feet.
"That's always the best way when a guy can run like that, and that's not news to anybody," Trestman said. "The second thing is we've got to do a great job of doing our job on the zone read.
"Whether it's stopping the run or having the quarterback or whoever it might be, we just have to lock into the proper fits and do exactly what our assignment is. The most difficult part of it is staying disciplined regardless of what your role is."
The Bears lacked that discipline at times in last Sunday's season opener. They allowed 193 yards on the ground in a 23-20 overtime loss to the Buffalo Bills, including runs of 47 yards by Anthony Dixon in the second quarter and 38 yards by Fred Jackson in overtime.
While Kaepernick is more of a threat as a runner than most NFL quarterbacks, the 49ers also boast a talented 1-2 punch at running back. In last Sunday's 28-17 win over the Cowboys, veteran Frank Gore (16 carries for 66 yards) and rookie Carlos Hyde (7-50) combined to rush for 116 yards.