The Bears will look to win their second straight game and improve to 5-6 Sunday when they host former coach Lovie Smith and the Tampa Bay Buccaneers at Soldier Field.
The contest is the second of five home games over a six-week span for the Bears (4-6), who are tied for third in the NFC North with the Vikings (4-6) behind the Lions (7-3) and Packers (7-3).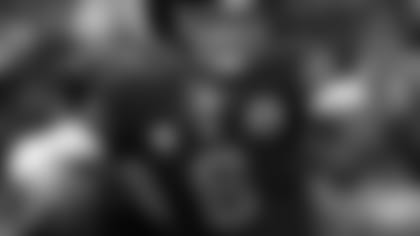 Quarterback Jay Cutler will lead the Bears against the Tampa Bay Buccaneers Sunday at Soldier Field.
The Buccaneers (2-8) have struggled this season, but they're coming off their best game of the year, a 27-7 road win over the Redskins last Sunday. Smith, who compiled an 81-63 record as Bears coach from 2004-12, is in his first season with Tampa Bay.
Protecting quarterback Jay Cutler will be a top priority for the Bears against a Buccaneers defense that's led by 6-4, 300-pound tackle Gerald McCoy. The fourth overall pick in the 2010 draft entered Week 12 ranked second in the NFL among defensive tackles with 6.5 sacks.
"The greatest challenge against Tampa is the pass protection again," said offensive coordinator Aaron Kromer. "They do a very good job of rotating eight players on the defensive line so they stay fresh and they're ready for third down to get a good pass rush."
This season Cutler ranks fifth in the NFL with 250 completions, tied for sixth with 21 touchdown passes, seventh with 2,695 yards and 11th with a 93.4 passer rating.
The Buccaneers offense is led by quarterback Josh McCown, who went 3-2 as a starter for the Bears last season when Cutler was injured. McCown passed for 1,829 yards with 13 touchdowns, one interception and a 109.0 passer rating that was the best in franchise history. In five games this season he has passed for 1,009 yards with 6 TDs, 6 interceptions and an 82.6 rating.
Bears cornerbacks Tim Jennings and Kyle Fuller will be challenged by two big playmaking receivers in 6-5, 231-pound rookie Mike Evans and 6-5, 230-pound veteran Vincent Jackson.
Evans, the seventh pick in this year's NFL Draft, is the reigning NFC offensive player of the week after catching seven passes for 209 yards and two touchdowns last Sunday against the Redskins.
"He's a big-play guy," said coach Marc Trestman. "He's a built-up speed guy. He's gotten behind some people. Mike is continuing to improve and has got big-play ability, no doubt about it."
Evans has caught 46 passes for 794 yards and seven TDs this season, while Jackson has added 43 receptions for 561 yards and two TDs. In his last appearance at Soldier Field, Jackson caught seven passes for 165 yards and 1 TD on Nov. 20, 2011 when he played for the San Diego Chargers.
The Bears rank 13th in the NFL in offense (19th rushing and 10th passing) and 19th in defense (15th against the run and 25th versus the pass). The Buccaneers rank 28th in offense (28th rushing and 19th passing) and 27th in defense (22nd versus the run and 30th versus the pass).