The Bears will look to snap a two-game losing streak and improve to 6-8 Monday night when they host the New Orleans Saints at Soldier Field.
The contest is the second of back-to-back primetime games at Soldier Field following last Thursday night's 41-28 loss to the Dallas Cowboys. The Bears and Saints are both 5-8, but Chicago is in last place in the NFC North while New Orleans can move into first place in the NFC South with a win.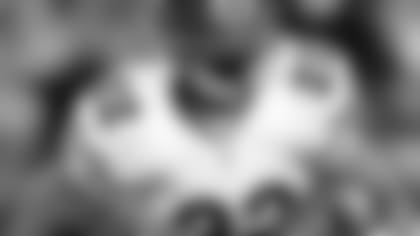 Kyle Long and the Bears will host the New Orleans Saints Monday night.
The Bears defense will face a difficult challenge against a Saints offense that ranks third in the NFL and features quarterback Drew Brees and tight end Jimmy Graham.
An eight-time Pro Bowler and Super Bowl XLIV MVP, Brees remains an elite quarterback who leads the NFL with a 69.3 completion percentage. He has passed for 3,983 yards with 28 touchdowns, 12 interceptions and a 98.8 passer rating that ranks eighth in the league.
"He's a very accurate passer," said defensive coordinator Mel Tucker. "He has excellent pocket presence. He's a fierce competitor. He can make all of the throws. He has tremendous command of their offense. He's got some good weapons around him."
His most dangerous weapon is still tight end Jimmy Graham, a 6-7, 265-pounder who possesses a rare combination of size, speed and athleticism. Graham was nearly unstoppable last season at Soldier Field, catching 10 passes for 135 yards in a 26-18 win over the Bears.
The Bears defense has struggled against the NFL's top tight ends this season, allowing the Patriots' Rob Gronkowski to catch nine passes for 149 yards and three touchdowns and the Panthers' Greg Olsen to haul in six passes for 72 yards and two TDs.
With four veterans on injured reserve a fifth in safety Chris Conte not expected to play due to a back injury, the Bears likely will play five rookies on defense in tackles Ego Ferguson and Will Sutton, linebacker Christian Jones, cornerback Kyle Fuller and safety Brock Vereen.
Offensively, the Bears will play for the first time this season without receiver Brandon Marshall, who sustained two broken ribs and a lung injury in last Thursday's loss to the Cowboys.
Jay Cutler likely will spread the ball around to receivers Alshon Jeffery and Marquess Wilson, tight end Martellus Bennett and running back Matt Forte. Forte entered Week 14 tied for fourth in the NFL with 86 receptions, while Bennett's 77 catches are the most ever by a Bears tight end.
In three career games against the Saints, Jay Cutler has completed 64 of 112 passes for 866 yards with five TDs, one interception and a 93.1 rating. He entered Week 15 ranked fifth in the NFL with a 66.8 completion percentage, tied for fifth with 330 completions, tied for seventh with 26 TDs and 16th with a 91.9 passer rating.
Kicker Robbie Gould is questionable with a quad injury and could be replaced by veteran Jay Feely for the second straight game. Gould is tied with Kevin Butler for the most field goals in Bears history with 243. Gould has converted 9 of 12 attempts this season, including just 1 of 3 over his last six games.