Laura Welker, a 33-year-old wife, mother of two young boys and pediatric nurse, received a welcome surprise from the Bears and her health care team Wednesday evening just a month after undergoing a double mastectomy for breast cancer treatment. The surprise took place outside Advocate Lutheran General Hospital where she had just completed a follow-up appointment at the Caldwell Breast Center with breast surgeon Dr. Heidi Memmel.  
Much to Welker's surprise, Dr. Memmel led her outside where she was greeted by former Bears player and Bears Care board member Jerry Azumah, who stood alongside a socially distanced crowd of her cheering family, friends and coworkers. Welker is no stranger to the Park Ridge hospital campus, having worked as a pediatric nurse at Advocate Children's Hospital for the last 11 years. She never thought she would one day find herself on the other side of the health care experience. 
An avid Bears fan, Welker was first shown a heartfelt video message from Bears receiver Cordarrelle Patterson, who acknowledged her strength and perseverance during this difficult time. Azumah then presented Welker with a wagon full of gifts for herself, her husband and her sons, including Patterson's practice jersey with the pink Advocate Health Care patch and an "I Practice For" card signed by Patterson, a football autographed by coach Matt Nagy, additional Bears memorabilia and swag, a food delivery gift certificate and supplies for throwing a home watch party.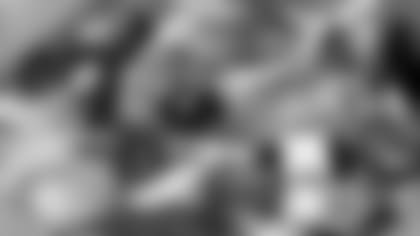 "There is still a long road ahead for me, but it doesn't seem as scary as it once did," Welker said. "We've chosen to find humor in the times that are just absolutely ridiculous and take one day at a time."
Advocate Health Care and the Bears also partnered earlier this month to raise awareness of breast cancer through the sale of "Real Bears Fan Wear Pink" shirts. Shirts are available for purchase online at ChicagoBears.com/pink. Proceeds benefit Bears Care and help fund local programs which provide care, assistance and support services to breast cancer patients and their families, including helping facilitate timely access to critical breast health services for low-income women.