The Bears will look to rebound from back-to-back home losses Sunday when they visit the Minnesota Vikings at TCF Bank Stadium. Here are four storylines heading into the game:
1) Will the Bears defense get off to a quicker start?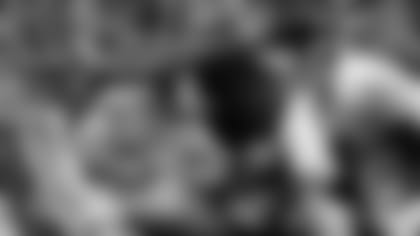 The Bears have been outscored 89-41 in the first quarter this season.


The defense put the Bears in an early 14-0 hole last Sunday at Soldier Field by allowing the Redskins to march 80 and 93 yards for touchdowns on their first two possessions. "We had a couple of bad series there to start the game," said defensive coordinator Vic Fangio. "We didn't play well enough. The calls weren't good enough."
The Bears have been outscored 89-41 in the first quarter this season and would like to begin to reverse that trend. If the Vikings take an early lead Sunday, they will be able to put the game in the hands of NFL leading rusher Adrian Peterson. The Bears would prefer to jump on Minnesota early, make the Vikings one-dimensional and force Minnesota to rely more on second-year quarterback Teddy Bridgewater than their future Hall of Fame running back.
The return of outside linebacker Pernell McPhee would provide a big boost to the defense. McPhee has been slowed by a knee injury that has forced him to sit out two games, including last Sunday's 24-21 loss to the Redskins. Asked about the defense's slow start against Washington, McPhee said: "If I would have been out there, that [stuff] would have never happened."
McPhee is listed as questionable for Sunday's game.
2) Will the Bears offensive line rebound?
Solid for most of the season, the Bears offensive line struggled last weekend against the Redskins, allowing three sacks and committing four penalties, two for holding and two false starts. The unit didn't play very well a week earlier in a loss to the 49ers either, according to left guard Matt Slauson.
"The frustrating thing about the last two losses is we know that it was on us," Slauson said. "We just didn't execute well. Our technique got sloppy, hands got outside, and you can't expect to win games in this league having mistakes like that. So we have to make sure that we learn from that and we don't let it happen again."
The Bears need a strong performance from the line Sunday, both in protecting quarterback Jay Cutler and opening holes for running backs Kyle Long and Jeremy Langford against a Vikings defense that ranks 14th in the NFL in total yards, 20th against the run and eighth versus the pass.
The Bears generated just 305 total yards in a 23-20 loss to the Vikings Nov. 1 at Soldier Field, the offense's third-lowest output of the season. Last year the Bears scored at least one touchdown in every game except for a 13-9 road loss to the Vikings at TCF Bank Stadium.
3) Will Willie Young and Lamarr Houston continue to perform at a Pro Bowl level?
The veteran outside linebackers have followed a similar path in 2015: Both have rebounded from season-ending leg injuries last year to become standout performers after learning a new position in coordinator Vic Fangio's 3-4 defense.
Young has recorded 4.5 sacks in his last four games and can become only the third Bears player with a five-game streak, joining Brian Urlacher and Steve McMichael. Young also had eight tackles and three tackles-for-loss last Sunday against the Redskins. Houston has five of his six sacks this season in the last six games and compiled 10 tackles and two tackles-for-loss versus Washington.
4) Will Robbie Gould get back on track?
After making his first 17 field-goal attempts this year, Gould has missed six of 15 tries. It's the worst stretch of his 11-year career with the Bears and marks the first time he's missed as many as six in an entire season since he went 21-of-27 as a rookie in 2005.
Normally automatic in the clutch, Gould missed two kicks in an overtime loss to the 49ers Dec. 6, including a 36-yarder on the final play of regulation that would have given the Bears a 23-20 win. A week later in last Sunday's 24-21 loss to the Redskins, he missed a 50-yarder with 1:40 to play.
Gould's performance is especially crucial this season given that nine of the Bears' last 10 games have been decided by 2, 1, 3, 3, 3, 3, 4, 6 and 3 points.