The Bears organization prides itself on the continued participation in and work with special events, organizations and charities to help the community. Here are a few of the events players, coaches and staff took part in during the week of December 17.
YWCA
Wide receiver Taylor Gabriel took two deserving families on a shopping spree for toys and household essentials. The families were selected through the Bears partnership with the YMCA of Lake County. Gabriel and his wife provided gifts cards for the kids and parents and helped them enjoy a fun shopping experience.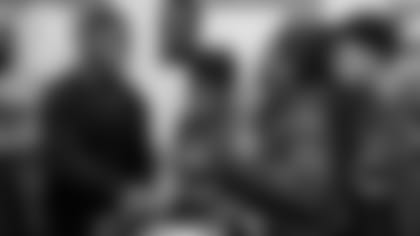 BRIGHT BOYS & GIRLS CLUB
100 kids from the Bright Boys & Girls Club in Chicago received a special visit from running back Tarik Cohen. Cohen visited the club and surprised the kids with large flat screen TVs, Xbox's, and a monetary donation. The goal was to create a gaming lab at the club. Cohen spent time at his local Boys & Girls Club as a child and wanted to give back and show his appreciation.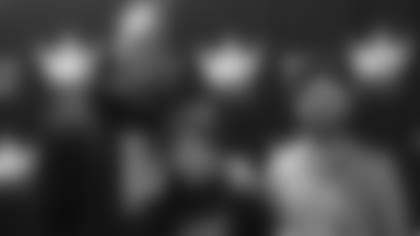 BIG BROTHERS BIG SISTERS
Defensive end Roy Robertson-Harris hosted children and their mentors from Big Brothers Big Sisters Metro Chicago at Dave & Busters in Chicago for an evening to fun and games. Robertson-Harris is supporting Big Brothers Big Sisters Metro Chicago through the NFL My Cause, My Cleats initiative. He provided the kids with gift cards for games and Bears giveaways.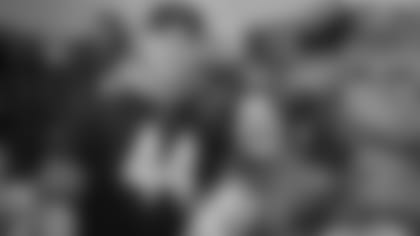 CARE FOR REAL
Earlier in December, linebacker Nick Kwiatkoski hosted two special collections for Care for Real's holiday toy drive; the events brought in over 700 toys. To help distribute the toys, he met with parents and helped them pick out toys to give their children this holiday season.
KROC CENTER CHICAGO
During the offseason, running back Jordan Howard hosted his inaugural "JHOW Back to School Bash" at the Kroc Center Chicago. His focus is to help kids learn life skills, including financial planning. He offered a special promise and incentive to the Kroc Center children. Each child received $5 to spend and a $1 to save. To teach the importance of saving, he offered a $25 reward to each child who saved that exact $1 bill from August until December. Howard returned to the Kroc Center Chicago to acknowledge and reward those children who saved the dollar with a surprise of $100 each. 
BEARS CARE HOLIDAY GIVING INITIATIVE
This year marked the third consecutive year that Bears Care hosted a holiday event at Leo High School, which they also supported in 2018 through a grant to the Big Shoulders Fund. Approximately 50 families from the neighborhood received holiday gifts and joined in a community dinner. Families were from Perkins Bass Elementary School (Englewood), Mahalia Jackson Elementary School (Auburn Gresham), Stagg School of Excellence (Englewood) and Westcott Elementary School (Auburn Gresham). Additional families were identified by each of the twelve 006th District CAPS beat officers to participate in the event as well. The Bears Care holiday giving initiative is made possible through the generosity of players, coaches and staff. In addition to this event, Bears Care also provided donations to Catholic Charities, Chicago Police Foundation, Chicago Police Memorial Foundation and Mercy Hospital Foundation Victims Fund as part of their holiday giving efforts. Charles Leno Jr., Bobby Massie and Kyle Fuller attended the party and spent time shopping with families, while joining in the holiday festivities with the children.
CB Kyle Fuller, OT Bobby Massie and OT Charles Leno Jr. hosted the annual Bears Care holiday giving initiative along with members of the Bears staff at Leo High School in Chicago.