The Bears will look to win three straight and improve to 5-5 Sunday when they host the Denver Broncos. Here are four storylines to monitor heading into the game: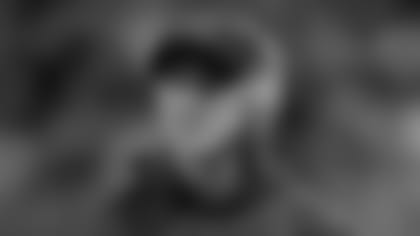 John Fox served as Denver's head coach the past four seasons, winning four straight AFC West titles and one AFC championship.
1) How will the Bears defense fare against first-time starter Brock Osweiler?
The Broncos backup quarterback will make his first NFL start in place of future Hall of Famer Peyton Manning, who will miss Sunday's game with foot and rib injuries.
Osweiler was selected by the Broncos in the second round of the 2012 draft. The 6-8, 240-pounder has appeared in 14 games, all as a reserve, in four seasons, completing 31 of 54 passes for 305 yards with two touchdowns, one interception and a 78.1 passer rating.
After replacing Manning last Sunday in a loss to the Chiefs, Osweiler connected on 14 of 24 passes for 146 yards with one TD, one interception and a 72.6 passer rating.
"It's really important to get after him early, especially when you're a guy getting your first start," said Bears outside linebacker Sam Acho. "When you get your first start you're trying to go out there and prove something, so we want to make sure he's not proving anything against us."
2) Will Jay Cutler stay hot against the NFL's No. 1-ranked defense?
Cutler is a primary reason the Bears have won four of six games following an 0-3 start. Since missing a Week 3 loss in Seattle with a hamstring injury, the veteran quarterback has passed for 1,700 yards with 11 touchdowns, three interceptions and a 98.7 passer rating in six games.
On Sunday, Cutler and the Bears will be challenged by a Broncos defense that leads the NFL in total yards (277.3 per game) and sacks (32). Denver, however, will be playing without injured outside linebacker DeMarcus Ware (back), who has recorded a team-leading 6.5 sacks.
After leading the NFL in turnovers last season, Cutler has not thrown multiple interceptions in a contest this year, an eight-game stretch that is the longest of his 10-year NFL career. His passer ratings over his last six starts have been 89.4, 88.4, 88.8, 94.4, 100.5 and 151.0.
"I've seen him grow," said coach John Fox. "I've seen him be all-in from when we first came here in the offseason. I think he's done a tremendous job."
3) Will the Bears reach the .500 mark and at least enter the playoff discussion?
Improving to 5-5 after their 0-3 start would be a tremendous accomplishment for the Bears, who play just one team with a winning record in their final five games of the season.
"This game is going to be big as far as getting back to .500," Acho said. "It's always important to get to a place in the season where you can compete and that's why winning is so important early on and even as the season goes on. We want to be at a point where we can be .500 and compete."
With a win Sunday, the Bears would reach .500 after an 0-3 start for the first time since 1965. They failed to do so after opening 0-3 in 1969, 1997, 1998, 2000 and 2003.
"I think it would say resilience, just doing a great job of pushing through adversity," said right tackle Kyle Long. "Obviously we didn't start the way we wanted to. We knew it was going to be an uphill battle. But the NFL season is a long season. You can write your own book however you want it. It's a day-to-day process."
4) How much will the familiarity Bears coaches have with Broncos players help?
Bears coaches probably know as much about the Broncos roster as they do about their own team. Fox served as Denver's head coach the past four seasons, winning four straight AFC West titles and one AFC championship while compiling a 46-18 regular-season record.
Several of Fox's assistants with the Bears also worked for him with the Broncos. They include offensive coordinator Adam Gase, offensive line coach Dave Magazu, special teams coordinator Jeff Rodgers and defensive line coach Jay Rodgers.
"I guess the one good thing about going against these guys is having some knowledge of the personnel," Gase said when asked about facing the NFL's top-ranked defense.