Bears quarterback Justin Fields approached his second annual youth football camp with three goals in mind – provide a "fun-filled day," teach the campers a little bit of football and make each kid feel special.
While Fields checked all those boxes throughout the four-hour camp, he accomplished the third goal within seconds of arriving at Deerfield High School Tuesday afternoon when nearly 500 kids erupted in cheers and "Justin" chants.
Fields added to the excitement by interacting with nearly every kid that attended the camp. Throughout the event, Fields ran a station where each group of kids would compete to catch passes from the quarterback, with a goal of scoring a touchdown by the end of the drill. He also took pictures with every group before they started the drill.
"My favorite parts were really just seeing the kids' emotions, seeing their faces when I would give them high fives or hugs," Fields told ChicagoBears.com following the camp.
"So really just getting personal with them and making them happy–that was my favorite part of today."
After spending about 10 minutes with each group, Fields would break down the huddle and often be swarmed for high fives, hugs and selfies. Forrest West, the founder and CEO of FlexWork–the event management company that operated the camp–described those moments of having "to literally pull the kids off of Justin" as the most memorable and special.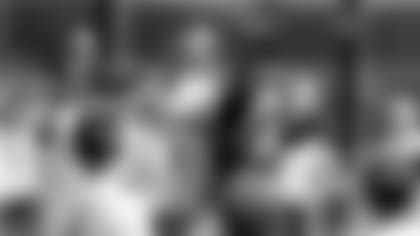 West previously worked with the quarterback in Columbus, Ohio, when Fields hosted a youth camp following his final year at Ohio State. West on Wednesday described Fields as "the exact same guy" he met three years ago.
"For Justin to be as great of a player as he is in the NFL–the star power that he has–and be this humble, it's incredible," West said. "He interacts with every kid, makes sure every kid leaves feeling great about themselves and leaves them a better athlete and person than when they came.
"Everybody just loves him. He's just magnetic. Everybody feeds off his energy, and just seeing the enthusiasm for him is incredible every time I see it."
Along with Fields' station, the kids all rotated through several drills that hit on all position groups, allowing everyone an opportunity to learn and experience all aspects of football.
Volunteer coaches from around the Chicagoland area were brought in by FlexWork to help run the drills and educate the kids on football. Shawn Shine, secretary of the Chicago Public League Football Coaches Association, helped at the camp after coordinating with FlexWork to bring six CPL coaches and 40 student-athletes as additional volunteers.
As someone who travels around the country to work at various youth camps, Shine enjoyed the energy of Fields' camp, calling it "a fun experience" rather than one that is pressure-filled and ultra-competitive. Shine witnessed the hundreds of campers experience true enjoyment and was impressed by Fields' commitment to giving every kid a personal experience.
"I get a chance to do a lot of different camps for different companies and most professional athletes don't spend that amount of time that Justin has today," Shine said. "And they definitely don't interact to the level that he's interacting at. So if all of FlexWork's camps are like this, then they got something special."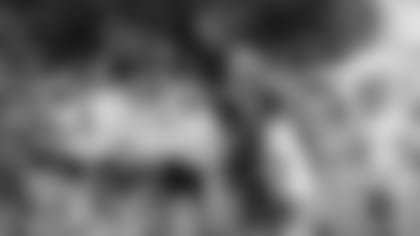 With the camp being hosted in Deerfield, a northern Chicago suburb, Fields wanted to ensure kids from the inner city had an opportunity to attend the event.
He and his marketing team worked with West and Bears Care to bring a group of 150-200 kids from underserved areas in Chicago–where transportation may be a barrier–to the camp on coach buses provided by the Justin Fields Foundation.
Bears Care worked with its partners at the Chicago Park District and youth programs in the Belmont Cragin, Englewood and Auburn Gresham neighborhoods to select the group of kids, who were also provided admission to the camp along with shirts, shorts and other prizes.
"We wanted to bring some inner-city kids just because we knew the camp was kind of expensive and out in the suburbs," Fields said, "so for some kids that weren't able to make it out here or really get a chance to be out here, we just wanted to provide the opportunity for them.
"Not all kids are raised the same. Some are less fortunate than others, so we just wanted to give them a day where they could feel special and really enjoy the day and really have a good time. So, I'm glad they were able to come out here … and just glad we were able to bless them with that opportunity."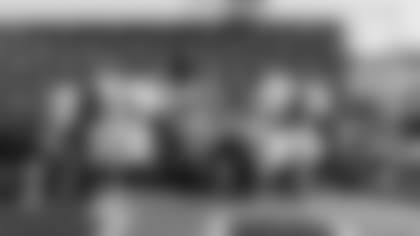 When Fields and his team approached West with the idea, he was excited about the opportunity to further connect with the Chicago community. 
West said it's clear the city has Fields' back and he believes the quarterback "wants to show he has their back."
"Growing up in the inner city myself," West said, "sometimes you don't make it out to the suburbs or get exposed to certain things, let alone be out in the suburbs, playing, interacting and being very close with your favorite NFL player. I think it's something they'll look back on for years and will motivate them and encourage them to want to excel in areas that they're trying to be better at and keep moving forward in life."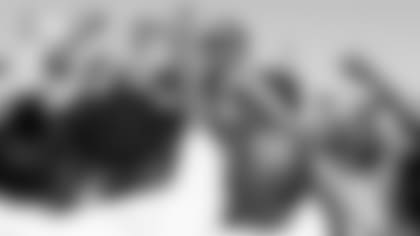 Bears rookie cornerback Tyrique Stevenson also attended the camp Wednesday in support of Fields. Stevenson, who spent his first two collegiate seasons at Georgia, met Fields in 2018 on a recruiting visit when the quarterback was a freshman for the Bulldogs.
The rookie stayed through the camp's entirety, talking with kids, taking pictures and signing autographs. Having a prior connection with Fields, Stevenson wanted to "pitch in and help" at the camp as he and Fields share a belief in "giving out opportunities and giving back to the community."
"It means the world to [the kids]," Stevenson said. "When he got out here, they just completely lost control. Regardless of what the camp instruction was, they all turned to him and yelled his name. So, it definitely means a lot that they got a chance to see him, because they kinda look at NFL guys as a little bit different. But at the end of the day, we were the same little kids with the same dream.
"Just him being able to be out here is giving them that inspiration and that motivation that they need to keep pushing forward in the sport."