On Nov. 6, Paul Videtich worked his last graveyard shift in the imaging department at the local hospital in New Lenox.
Videtich had worked at the hospital for 43 years, with the last one being the most tumultuous for the American health care establishment in living memory.
Hours before his final shift, Videtich received honors for another decades-long commitment: his Bears fandom.
His wife, Phyllis, asked him to put on his Walter Payton jersey to take a Bears-themed Christmas card. Instead, he was greeted by Staley Da Bear and former quarterback Caleb Hanie, who informed him he had been named the Bears Fan of the Year.
"I'm like 'what is going on here?'" said Videtich. "I had no idea about anything."
Hanie, who started four games for the Bears in 2011, began to introduce himself as a former player. It turns out Hanie underestimated the level of fan he was meeting.
"I know who you are," said Videtich, with a touch of indignance.
Videtich became a season ticket holder on June 19, 1992, a day he remembers as if it were his wedding anniversary. He attended every game for the past 28 years. He created close bonds with the other season ticket holders in his section, to the point where the group became something like extended family, attending weddings and birthday parties.
"All the thousands of Bears fans," said Videtich. "We're all crazy. You start thinking about the Bears on Wednesday. What you're going to cook, where you're going to tailgate."
The Videtich home has become a minor landmark due to Paul's decision to hire a sculptor to shape an old tree stump into a Bear statue. A former coworker nominated him for the award, detailing the extent of Videtich's commitment to the team as well as his generosity in the community.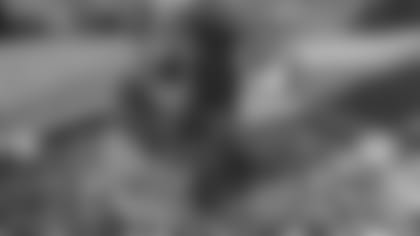 Videtich will compete with winners from the other 31 NFL franchises to be one of the three fans selected to win a trip to the Super Bowl.