Over 75 moms and 125 kids made their way to Halas Hall, the Bears' training facility in Lake Forest, for the Chicago Bears Moms Football Safety Clinic on Saturday, October 15. The interactive and educational forum gave the moms a chance to learn about health and safety, including facts on concussion awareness, heat and hydration, and Heads Up Tackling techniques.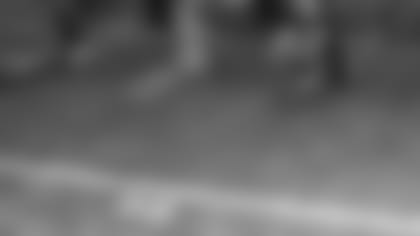 Over 75 moms and 125 kids made their way to Halas Hall for the Chicago Bears Moms Football Safety Clinic.


New to the Moms Football Safety Clinic this year was a youth football clinic for the children of mothers who were in attendance. While moms were receiving education from experts in the field of football health and safety, their kids enjoyed participating in football drills and also learning about playing the game safely.
The group of mothers was addressed by concussion specialist Dr. Elizabeth Pieroth, who spoke about concussion education; Chicago Bears equipment manager Tony Medlin, who spoke about the importance of proper-fitting equipment; and Athletico trainer Joe McDermott, who spoke about heat and hydration education.
A panel consisting of Heads Up Football Advisory Committee member and football mom Christine Golic, Heads Up Football Master Trainer Anthony Stone, and Bears Alum and Heads Up Football Ambassador Anthony Morgan answered questions the moms had on various topics pertaining to football safety.
The moms then joined their kids in the Walter Payton Center for an on-field demonstration of Heads Up Tackling. Former Bears Eric Wright, Garrett Wolfe and James "Big Cat" Williams joined the youth football camp to provide tips to the kids.
Heads Up Football is a comprehensive program developed by USA Football to advance player safety in the game of football. For more information about Heads Up Football, please visit USAFootball.com.