Jordan Howard is a powerful inside runner whose physical style enables him to break tackles and punish defenders. But the third-year pro is far from one-dimensional.
"There's this notion that he is just a first- and second-down back, and I don't believe that," Bears coach Matt Nagy said Saturday at training camp. "Jordan can play all three downs. We're going to do that. We're going to use him and we're going to use other guys on first and second down when we need to.
"It's important for Jordan to know and for everybody on our offense to know that he's a big part of this. This kid's had a very successful career so far. We're crazy as coaches if we don't understand it and if we don't use that to our advantage."
Howard has excelled since being selected by the Bears with the 150th pick overall in the fifth round of the 2016 draft out of Indiana. He became the first player in franchise history to rush for at least 1,000 yards in each of his first two NFL seasons, and his 12 100-yard games the past two years are tied for the most in the league.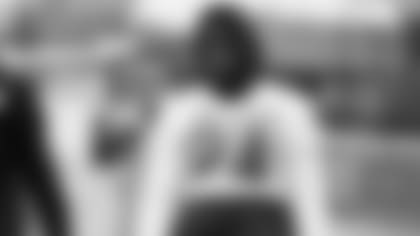 "He's patient and has good vision, and when you combine that with the power that he has, he finds ways to get yards," Nagy said. "The nice thing for us is that we can move him around and do different things."
One of the reasons the Bears will be able to move Howard around is that it appears he has improved his receiving skills. Every practice during a special-teams drill he works with running backs coach Charles London on the sideline catching passes.
"I definitely have improved my hand placement," Howard said. "I used to have my hands all over the place, but now coach London is working with me on my hand placement and looking the ball in."
Although Howard has been very productive in his first two seasons, he remains as driven as he was when he arrived at his first training camp in 2016 fourth on the depth chart behind veterans Jeremy Langford, Ka'Deem Carey and Jacquizz Rodgers.
"I'm definitely hungry," Howard said. "If I hadn't had that success, I'd be disappointed in myself. I just want to keep proving myself each and every year."
It appears that Howard will get that opportunity again in 2018. Although most of the buzz surrounding the Bears involves promising young quarterback Mitchell Trubisky and the addition of several talented pass-catchers, Nagy insisted that the offense will remain committed to the running game.
It's rarely mentioned that the unit Nagy coordinated last season with the Chiefs featured the NFL's leading rusher in Kareem Hunt with 1,337 yards.
"The run game is extremely important," Nagy said. "You have to run the football in this league. Everyone knows what we've done in the past and what we're going to do with some of the RPO (run/pass option) things.
"But you've got to be able to get in the trenches, too, and line up and say, 'You know what? They know that we're going to run the football. How do we get yards?' It's an important part of it. Our guys know that, and you'll see that down the road here."