As the NFL world converges on Indianapolis for the Combine, there are preconceived notions everywhere. Reporters have strong beliefs on what teams are looking for in the draft, scouts have projections on what a prospect may weigh or how fast he will run, and coaches have beliefs on what players may fit their team's needs and schemes. All of these ideals will be put to the test over the next four days.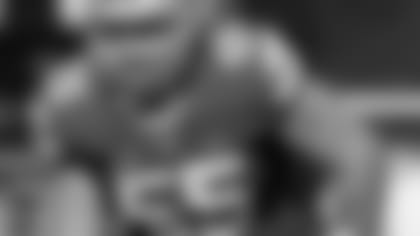 Kansas State offensive lineman Cody Whitehair


One notion that is often re-evaluated this time of year is the position a draft prospect will play. Despite having years of college tape at one spot on the field, NFL evaluators may feel that a player may fit better elsewhere on the field. The combine is the ideal time for coaches, general managers and scouts to see players up close and personal, to really evaluate what role they would be best at on the professional level.
For example, take Cody Whitehair, an offensive lineman from Kansas State. Over the past four years for the Wildcats, Whitehair started at three different spots up front. However, he found his greatest success at left tackle, earning All-Big 12 honors there in both 2014 and '15. Yet despite starting 51 games in his college career, Whitehair may be asked to move positions again once he is drafted.
"At the end of the day, I think I can play both guard and tackle," Whitehair said Wednesday during his interview session at Lucas Oil Stadium. "If somebody needed me to play center as well, I feel like I can master that as well."
The notions that teams have on prospects will be tested, in the on-field drills, as well as in medical tests and private interviews. Teams want to see how well a player holds up to the physical demands of a new position on the field, along with the mental abilities to understand their new role. That's why the time in Indianapolis is so vital, because both players and teams can get a close look at one another, helping create solid facts instead of those preconceived ideas.
Improving the defense
The NFL is considered a copycat league, as teams with poor records often try to duplicate the strategies of their successful counterparts in order to improve. After the entire world watched Denver use a ferocious pass rush on its way to a Super Bowl title, many teams are looking to improve that aspect of their lineup this offseason, so that they can attempt to do what the Broncos did. The draft is a good place to start, and the Class of 2016 is considered a strong one for defensive line prospects.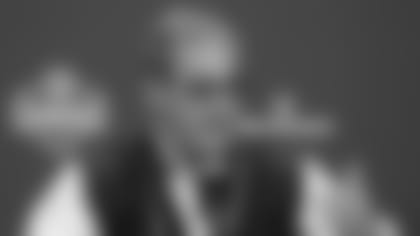 Carolina Panthers general manager Dave Gettleman


Carolina Panthers general manager Dave Gettleman, whose team lost to Denver in Super Bowl 50, said this year's crop of pass rushers offers a lot of potential.
"There's a nice group there," Gettleman said. "With a 4-3 defense they're a little harder to find because there's certain physical attributes you're looking for right off the bat. There's some interesting guys there. But working through the process. I'm looking forward to it."
Of course with a rise in pass rushers, teams will also need more blockers. Quality offensive linemen are a difficult commodity to evaluate and find, making the draft so important for teams looking to add strength up front.
"Offensive linemen as a whole are hard to find," said Arizona Cardinals GM Steve Keim. "You look across the National Football League and you see some talented players yet at the same time, there's some parity, some overachievers, some tough guys with intangibles, whether their smarts, their passion for the game, their toughness. This group is solid. I don't know if it's any different from years past."
The Tide roll in
There are nine players from the Alabama Crimson Tide slated to work out at the Combine this week. That's no surprise to anyone in the NFL or those who follow college football. Nick Saban has built a powerhouse program at Alabama, and those players were key to winning a National Title earlier this year.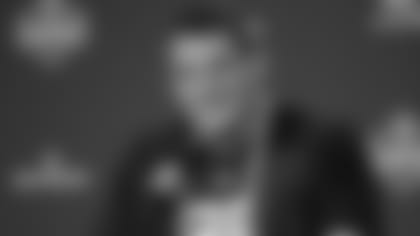 Alabama center Ryan Kelly


Coming from a program such as Alabama has its advantages for players. One of the main ones is the prospects get to practice every day against other future pros. That in turn should help improve their skills and make them better prepared for their chance to run and complete in front of NFL decision makers.
Alabama center Ryan Kelly was asked on Wednesday who the toughest player he faced in college was, but his answer were two names from his own school.
"I would say our defensive line," Kelly said. "You're going against Jarran Reed and A'Shawn Robinson every day, those guys are incredible. Going against those guys every day made us a better offensive line, made me a better player. So I would say those guys, they'll be here in a couple of days and you can interview them, but they're incredible players, great teammates and those guys really bring it every single day to make us better."
Since 2010, 16 Crimson Tide players have been drafted in the first round. Kelly and his teammates will look to add to that this spring, thanks somewhat to the reason they had to compete against one another every day for the last few years.