INDIANAPOLIS – The Bears on Wednesday continued to reshape their roster, releasing veteran outside linebacker Willie Young.
Young appeared in 50 games with 31 starts the past four seasons with the Bears, recording 168 tackles, 26 sacks, 20 tackles-for-loss, one interception and two forced fumbles.
Young missed the final 12 games last year after suffering a torn triceps muscle in a Week 4 loss to the Packers. He originally joined the Bears in 2014 after spending his first four NFL seasons with the Detroit Lions.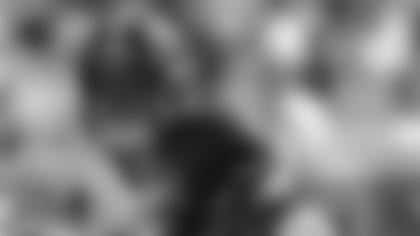 Former Bears outside linebacker Willie Young hits Steelers quarterback Ben Roethlisberger during a win.


With the Bears releasing Young two days after cutting Pernell McPhee and veterans Sam Acho and Lamarr Houston both set to become free agents, it's clear that the outside linebacker position will need to be addressed in free agency and/or the draft.
"Pass rush is always a priority for us," general manager Ryan Pace said Wednesday at the NFL Combine. "You can never have enough pass rush. So that's a position of need for us and it's something we're looking into.
"We feel good about Leonard [Floyd]. [Defensive end] Akiem Hicks is going to provide a lot of pass rush. But as we go forward we're always going to be looking for pass rushers. Outside linebacker is an important position for this defense and it's something we'll be mindful of as we go through this process."
Yet to be determined: The Bears have until March 6 to place a franchise tag on cornerback Kyle Fuller, who is due to become a free agent following a resurgent 2017 season.
"We're evaluating that right now," Pace said. "We like Kyle and he had a good season and we're happy with the way he's progressed. Those are things that are on the table. We're still evaluating the process. We have some time."
After missing the entire 2016 season with a knee injury, Fuller rebounded to start all 16 games in 2017. The 2014 first-round pick recorded 68 tackles, two interceptions and a career-high 22 pass breakups. Fuller was one of only two NFL players with at least 65 tackles and 20 pass breakups.
If the Bears place a franchise tag on Fuller, they would have until July 16 to agree to a long-term contract. Asked about discussions with Fuller's representatives, Pace said: "Those conversations are ongoing. The dialogue has been pretty aggressive and we'll see how it plays out."
Tough decision: Pace acknowledged to reporters that it was difficult to release McPhee earlier this week. McPhee was the first free agent that Pace signed after becoming Bears general manager in 2015.
"All those decisions as you guys know are very personal and those are tough ones," Pace said. "It's a hard part of our business. For us, especially when a new staff is coming in, it's making those assessments, going through those evaluations, and then as soon as we know, just being decisive with the player and having some urgency to it. Especially before the Combine, I think it can benefit those players."
McPhee appeared in 36 games with 17 starts the past three seasons, recording 90 tackles, 14 sacks, 19 tackles-for-loss, two forced fumbles and one interception.
McPhee registered five sacks in his first seven games with the Bears in 2015 before sustaining a knee injury that plagued him the rest of the season and forced him to miss the first six games in 2016. Shoulder injuries caused him to sit out the 2016 season finale and three of the final four games in 2017.
Parting ways: The Bears also recently said goodbye to guard Josh Sitton, who appeared in 13 games in each of his two years in Chicago. Sitton signed with the Bears in 2016 after spending his first eight NFL seasons with the rival Green Bay Packers.
"Every year we sit down with the staff, we evaluate our entire roster," Pace said. "Every player is carefully analyzed, and as we went through it we just had a decision to make; if we were going to exercise the option in his contract and we decided against it."