New Bears general manager Ryan Poles and long-time Atlanta Falcons quarterback Matt Ryan developed a strong bond when they were Boston College teammates from 2003-07.
On the field, Poles was a two-year starting left guard who provided protection for Ryan, who compiled a 25-7 record as a starter and was named the ACC Player of the Year as a senior. Off the field, the two played pickup basketball together during the offseason and had some fierce Madden NFL video game battles in their dorm.
Since the two entered the NFL—Ryan as the No. 3 overall pick in the 2008 draft and Poles as a player personnel assistant with the Chiefs in 2009—their friendship has only grown stronger.
Ryan has seen Poles display the same characteristics throughout the nearly 20 years they've known each other. 
"He's incredibly consistent day-to-day," Ryan said. "He was that as a player at BC. He's been that as a scout for as long as he's been doing it. He's incredibly hard working. I always knew that about him, whether it was offseason training or in-season. As a teammate and certainly as a personnel guy, he's been incredibly hard working. As a friend and as a teammate, he's unbelievably loyal; he has your back through thick and thin."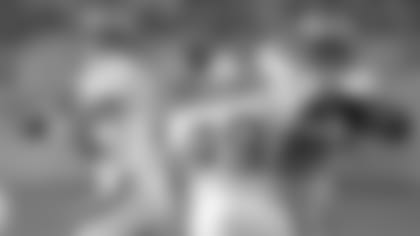 One example of that is Ryan and Poles checking in with each other not only after triumphant victories, but also dispiriting defeats.
"After tough losses—and I've had a few in my career and he certainly has had a few in his career—it's a text message or a phone call that you get to see how you're doing," Ryan said. "It's funny, you hear from a lot of people when it's going really well, and when things are tough, the number of people you hear from dwindles. But you know you have the right people in your corner when they're reaching out in those times—and he's done that forever, throughout my career. He's always been excellent about that."
Poles has also been excellent about being a team-oriented individual.
"It's all about winning," Ryan said. "It's not about him. Never was, it never has been. He's all about putting the team first and having that personality to make the tough decisions you need to make, but it's not an ego thing. It's not about him. I've always respected and appreciated that about him."
"He's one of my best friends and I'm just so happy for him." Falcons QB Matt Ryan on former Boston College teammate and new Bears GM Ryan Poles
Ryan will be rooting from afar for Poles to succeed in Chicago—with the only exception being a Bears-Falcons game that's scheduled to be played during the 2022 season in Atlanta.
"You're going to enjoy working with Ryan," said the veteran quarterback. "He's one of the best guys I know, so I'm pulling for him."