Remembering Piccolo 50 years after his passing
---
---
On the 50th anniversary of Brian Piccolo's death, we take a comprehensive look back at the former running back's career with the Bears, his valiant fight against cancer and his remarkable legacy five decades later.
Tuesday marks the 50th anniversary of Brian Piccolo's death. The fullback/running back passed away due to embryonal cell carcinoma on June 16, 1970 at the age of 26 after playing four seasons with the Bears.
Piccolo's valiant fight against the disease and the close friendship he developed with fellow Bears running back Gale Sayers was chronicled in the classic TV movie "Brian's Song" in 1971. A book written by Jeannie Morris also in 1971 that is being re-released this year, "Brian Piccolo: A Short Season," further delves into Piccolo's life as a player and person.
Fifty years after his death, Piccolo's legacy remains strong. A cancer research fund established in his name in 1970 has raised more than $10 million. In addition, Piccolo awards are presented annually to the most courageous college football player in the Atlantic Coast Conference as well as to the Bears veteran and rookie who best exemplify Piccolo's courage, loyalty, teamwork, dedication and sense of humor.
Before the Bears
Piccolo was born Oct. 31, 1943 in Pittsfield, Mass., the youngest of three sons of Joseph and Irene Piccolo. But the family moved to Fort Lauderdale, Fla., when Brian was three years old.
Piccolo was a star running back at Central Catholic High School in Fort Lauderdale, a school that was later renamed St. Thomas Aquinas in September 1961, a few months after Piccolo had graduated. The school has produced a slew of NFL players, including Hall of Famer Michael Irvin; current stars Geno Atkins, Joey Bosa and Nick Bosa; and former Bears Jeremy Cain, Stefan Humphries and Major Wright.
Piccolo also excelled on his high school baseball team, batting .375 as a senior center-fielder. 
Piccolo accepted a football scholarship from Wake Forest, but he toiled in anonymity as a sophomore and junior—freshmen were ineligible to play for the varsity—on teams that went 0-10 in 1962 and 1-9 in 1963. 
Piccolo followed with a breakout senior season in 1964, however, leading the nation in rushing with an ACC-record 1,044 yards and scoring with 111 points on 17 touchdowns and nine extra points. He set nine school records and six conference marks and was chosen ACC player of the year and named second-team All-America.
Piccolo scored all of Wake Forest's points in a 20-7 win over Duke, running for two touchdowns, catching a TD pass and kicking two extra points. Rushing for 113 yards on an ACC-record 36 carries in 93-degree heat, he lost 15 pounds during the game and had to be carried off the field. 
Piccolo helped Wake Forest finish 5-5—the only time the Demon Deacons football team didn't have a losing record in the 1960s. He finished 10th in Heisman Trophy voting, ahead of Alabama quarterback Joe Namath as well as Sayers, his future Bears teammate who was a star running back at Kansas. Piccolo later became a charter member of the Wake Forest Sports Hall of Fame in 1971 when he was inducted posthumously.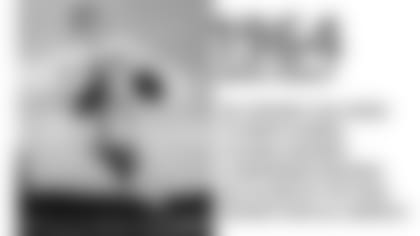 Joining the Bears
There were 280 players selected in 20 rounds in the 1965 NFL Draft. But Piccolo wasn't among them—even after leading the nation in rushing and scoring at Wake Forest. The prevailing thought was that the 5-11, 195-pounder was too small to play fullback in the NFL.
"I wasn't only greatly surprised nobody drafted me, it also was a solid blow to my pride," Piccolo said at the time. "In my college career, I never was hurt and fumbled once in over 400 carries. I really wanted a pro try."
Piccolo received that opportunity from the Bears, joining the team as a free agent. His college credentials made the move big news, and owner/coach George Halas held a press conference to announce Piccolo's signing, which was and still remains unprecedented for an undrafted player. 
At the media session—which was held in downtown Chicago on the 39th floor of the Prudential building—Halas speculated why Piccolo went undrafted, saying: "The pros just didn't ponder on a 195-pound fullback, but Piccolo is a growing boy and may play for us at between 205 and 210 next fall."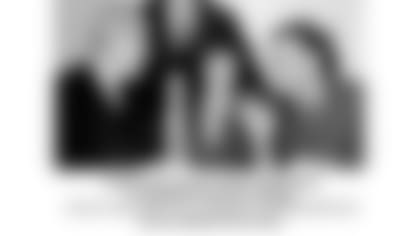 Bears career
Piccolo spent his rookie season on the Bears' "taxi squad," which is now known as the practice squad, meaning he was able to practice but not suit up for games. He appeared in all 14 contests in 1966, but played primarily on special teams, carrying the ball just three times for 12 yards.
Piccolo's time on offense expanded in 1967. Serving as Sayers' backup, he rushed for 317 yards on 87 carries and caught 13 passes for 103 yards.
Piccolo's most productive season came in 1968 when he ran for a career-high 450 yards and two touchdowns on 123 attempts and had 28 receptions for 291 yards. The majority of his workload came in the final six games after Sayers had sustained a season-ending knee injury against the 49ers.
Piccolo recorded the only 100-yard game of his career on Dec. 1, 1968 when he rushed for 112 yards on 21 carries in a 23-17 win over the Saints in New Orleans. He followed the next week with 62 yards and one TD on 22 attempts in a 17-16 victory over the Rams in Los Angeles.
When Sayers returned from his injury in 1969, Piccolo reverted to his role as backup running back and also practiced at fullback. After starting fullback Ronnie Bull was injured in the sixth game of the season—a home loss to the Rams—Piccolo started the following week at the position alongside Sayers in the backfield in a road loss to the Vikings.
Piccolo had been bothered by a cough and took himself out of a game against the Falcons in Atlanta on Nov. 16, 1969 because he was having difficulty breathing. It was the final time he would step on an NFL field.
A few days later, Piccolo visited Illinois Masonic Hospital to take a chest x-ray and was ultimately diagnosed with embryonal cell carcinoma.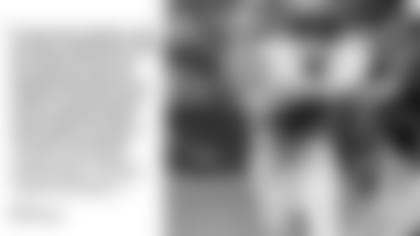 Fighting cancer
In November 1969, Piccolo underwent a four-and-a-half hour surgery to remove a malignant tumor in his chest that was the size of a grapefruit. He had the procedure done in New York City at Memorial Hospital for Cancer and Allied Diseases, which was renamed the Memorial Sloan Kettering Cancer Center in 1980.
"At first, the word malignancy scared the heck out of me," Piccolo said at the time. "But the doctor was just fabulous. He talked to me a lot—even before the first operation—and made me understand. He told me the alternatives and what could happen."
Piccolo hoped to return to the Bears but acknowledged that the cancer diagnosis had changed his outlook on life—especially when it came to his wife, Joy, and their young daughters Lori, Kristi and Traci.
"At one time, football was the most important thing," he said. "But when you're lying on your back and you wonder whether you're going to live or die and you're thinking about your three little girls, you come to discover there are more important things than football."
After finding a lump on his chest in February, Piccolo returned to New York and spent a month undergoing chemotherapy treatments. But the disease did not respond, and in March he underwent a mastectomy and had lymph nodes removed from his chest. During a third procedure in April, Piccolo had his left lung removed. But the cancer spread to other parts of his body and he ultimately succumbed to the disease on June 16, 1970.
Six of Piccolo's Bears teammates served as pallbearers at his funeral: Sayers, Dick Butkus, Ed O'Bradovich, Mike Pyle, Randy Jackson and Ralph Kurek. The service was held at Christ the King Catholic Church in Chicago and Piccolo was buried at St. Mary Catholic Cemetery in Evergreen Park. 
"He was so young to die, with a future that held so much for him," Halas said at the time. "But Brian made the most of the brief 26 years allotted to him, and he will not be forgotten."
Relationship with Sayers
Part of the same Bears rookie class in 1965, Piccolo and Sayers developed a close friendship. In 1967, at a time when race riots were occurring throughout the country, the two running backs began rooming together on the road, becoming the NFL's first interracial roommates. 
After Sayers suffered a season-ending knee injury in 1968, Piccolo helped his friend rehab. Sayers rebounded to lead the NFL in rushing with 1,032 yards and eight touchdowns on 236 carries. 
Before a game against the Baltimore Colts late in the 1969 season, it was Sayers who informed the rest of their teammates of the severity of Piccolo's condition. The Bears dedicated the game to him—and promptly lost 24-21. Nevertheless, Piccolo was presented the game ball. 
On May 25, 1970—three weeks before Piccolo passed away—Sayers was in New York to accept the George S. Halas Award as the NFL's most courageous player. During an emotional acceptance speech, Sayers—who was being honored for rebounding from his knee injury—told the crowd that it was Piccolo who deserved the award. Sayers even taped Piccolo's name over his own on the trophy and presented it to his friend the next day in the hospital.
"You flatter me by giving me this award," Sayers said. "But I tell you here and now that I accept it for Brian Piccolo. Brian Piccolo is the man of courage who should receive the award. It is mine tonight. It is Brian Piccolo's tomorrow.
"I love Brian Piccolo, and I'd like all of you to love him. When you hit your knees to pray tonight, please ask God to love him, too.
"He has the mental attitude that makes me proud to have a friend who spells out the word 'courage' 24 hours a day every day of his life."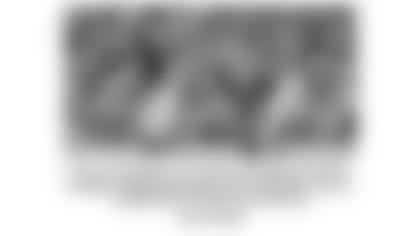 Brian's Song
The friendship between the two running backs was depicted in the TV movie "Brian's Song," with James Caan starring as Piccolo and Billy Dee Williams portraying Sayers. The 90-minute production first aired on ABC on Nov. 30, 1971 and was such a success that it was later shown in movie theaters. 
Some of the filming occurred during Bears training camp at St. Joseph's College in Rensselaer, Ind., in 1971. Several players appeared in the film as themselves, including Butkus, O'Bradovich and quarterback Jack Concannon. The movie won four Emmy Awards and was nominated for several others.
Sayers and Piccolo's widow, Joy, spent about a month before filming with Caan and Williams. In Sayers' book entitled "My Life and Times," he wrote: "We talked about everything from the way Brian laughed when he told a joke to the way he handled the pain and agony of having to endure that horrible disease. Caan played the role of Brian in the movie with tremendous passion and skill."
In a 2011 article, Sports Illustrated's Steve Rushin wrote that "Brian's Song" made it OK for men to cry, writing that the movie joined "pepper spray and kidney stones on the very short list of things guaranteed to induce tears."
"It is unclear why—or even if—men had tear ducts prior to 1971," Rushin wrote, "for none had ever wept in public, though Walter Cronkite famously came close, removing his glasses in 1963 to announce the death of President Kennedy.
"So it was a watershed event in every sense of the phrase when ABC aired its 'Tuesday Night Movie of the Week' on November 30, 1971, and men failed to blink back tears in front of their wives and children and even each other for the first time in human history."
A remake of "Brian's Song" aired in 2001 on ABC's "The Wonderful World of Disney starring Sean Maher as Piccolo and Mekhi Phifer as Sayers.
Relationship with Halas, Ed and Virginia McCaskey
Like Sayers, Halas and the rest of his family also formed a special bond with Piccolo. It might have started when Piccolo sent Halas a hand-written thank-you note for signing him as an undrafted free agent. In the two-page letter dated Jan. 11, 1965, Piccolo also expressed his gratitude for the press conference and how he and his wife were treated. 
"Joy tells everyone about that great press conference you had for me," Piccolo wrote. "I've never felt so important in my life. Mr. Halas, I want to thank you for being so wonderful to Joy at that press conference. When you called her over to be in those pictures, she was so pleased. I'll tell you this, whoever was your number one fan before Joy met you is number two.
"If someone would have told me a few years ago that someday I'd be playing for George Halas, I would never have believed them. It's a dream come true. I'm so thankful to you for the opportunity and I'll play my heart out for you."
Longtime Bears executive Ed McCaskey bonded quickly with Piccolo. It was McCaskey who suggested that Piccolo and Sayers room together and also wrote the famous speech that Sayers gave to accept the award he felt Piccolo deserved as the NFL's most courageous player. In addition, McCaskey spent days sitting by Piccolo's side when he was in the hospital and was instrumental in the creation of the Brian Piccolo Cancer Research Fund.
In the 2019 documentary "A Lifetime of Sundays" that profiles the NFL's four female owners, Piccolo's wife discussed the support she received from Virginia McCaskey and the rest of the Bears organization.
"After [Piccolo] died, Virginia was just there for us, and very supportive," Joy said. "I would call Virginia and she would just say not to worry, that it was going to be taken care of. And we never saw a hospital bill. The funeral was paid for. She's like your mother; very caring and she can feel what you're going through." 
It was Halas, of course, who paid those bills—and "Papa Bear" also honored the rest of Piccolo's contract and set up college funds for his three daughters.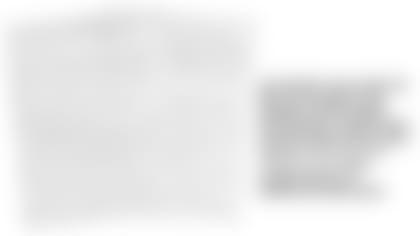 Piccolo's legacy
As mentioned early in this story, Piccolo's legacy includes a cancer research fund and awards presented by the Bears and the ACC all in his name. In addition, his No. 41 is one of 14 uniform numbers retired by the Bears.
The Brian Piccolo Cancer Research Fund was created in 1970 shortly after his death by family, friends and members of the Bears organization, with money raised initially to fight embryonal cell carcinoma. At the time Piccolo died, the disease was 100 percent fatal. But significant advances were made in the 1970s and '80s and today the cure rate is more than 95 percent.
With that victory, proceeds from the fund were redirected in 1991 to benefit breast cancer research at Rush Medical Center in Chicago and provide support to the Clearbrook Center for the developmentally disabled in Arlington Heights.
At Wake Forest, students conduct an annual Brian Piccolo Cancer Fund Drive, his No. 31 jersey is retired and there's a dormitory named after him. Other facilities that bear Piccolo's name include the St. Thomas Aquinas High School football stadium in south Florida, an elementary school on the West Side of Chicago, and parks in Chicago and in Cooper City, Fla., which is near Fort Lauderdale.
Since Piccolo's death, more than $13 million has been raised for cancer research in his name—more than $10 by the Brian Piccolo Research Fund and over $3 million by Wake Forest. To donate to the Brian Piccolo Cancer Research Fund, click here.