Dane Sanzenbacher is more comfortable and confident in his second Bears training camp than he was last year as an undrafted rookie. But the receiver's mindset about making the team hasn't changed.
"I have just as much to prove I feel like," Sanzenbacher said. "You go into the locker room on Family Day and you still don't have a guaranteed locker yet. It's the same situation. It's just another year down the road."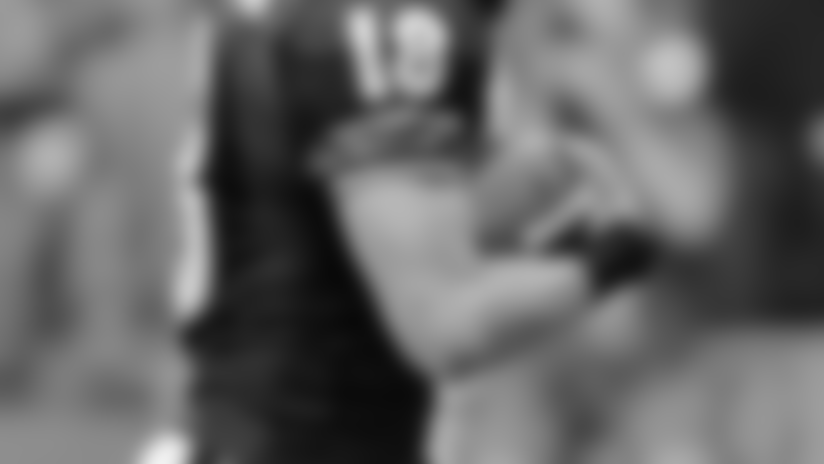 Receiver Dane Sanzenbacher played in all 16 games as a Bears rookie last season.
Sanzenbacher not only earned a roster spot last season but appeared in all 16 games with one start, catching 27 passes for 276 yards and three touchdowns. The 5-11, 180-pounder became the first undrafted Bears rookie to record multiple TD receptions since Dennis McKinnon in 1983.
For the second summer in a row, Sanzenbacher is performing extremely well in training camp. In Sunday's practice, he made the most of a rare opportunity to play with the No. 1 offense, catching several passes from Jay Cutler, who remains one of the young receiver's biggest supporters.
"He's trying to fight to make the team," Cutler said. "You watch the film on Dane and you have to keep him, from a quarterback's perspective. I know there are numbers and he's got to contribute with Dave [Toub] and the special teams group, but every single day he's coming out here he's catching balls, he's doing what he's supposed to do. He's going to be hard to let go if we have to."
Coach Lovie Smith said that Sanzenbacher made a "big impression" working with the starting unit, "the same type he made last year as an undrafted free agent and earning a spot on the roster."
"He has a role what he can do; a quick receiver in the slot," Smith said. "He shows up every day. He's a good football player. When you look at growth, it's just his overall play. I can't really pinpoint one thing. He has improved his play just in general. It's a lot different when you come into camp your second year. We're pleased with him. He'll have a good shot at our team."
Although Sanzenbacher is seemingly better equipped to play in the NFL after gaining a year of experience, it appears that making the 53-man roster will be a more difficult task this summer. The former Ohio State star is competing at a position the Bears bolstered during the offseason by trading for three-time Pro Bowler Brandon Marshall, signing Eric Weems and Devin Thomas in free agency and selecting Alshon Jeffery in the second round of the draft.
Thomas surprisingly left training camp intending to retire Sunday, but the Bears moved quickly to replace him by bringing back special teams standout Rashied Davis to help fill the void.
"[Sanzenbacher] does have to be better and he has been better," said receivers coach Darryl Drake. "I've been very pleased with what I have seen from him. I don't want him to slack up or take his foot off the gas at all, just continue to do what he's doing and we'll see what happens."
"It's going to be tough," Cutler said. "I don't know how many we're going to keep; four, five or six. A lot of guys contribute on special teams, but Dane and Eric Weems are right there with those guys. They make a hard case to cut either one of those guys because they'd definitely get picked up somewhere else and they're definitely going to contribute somewhere else if we do let them go." [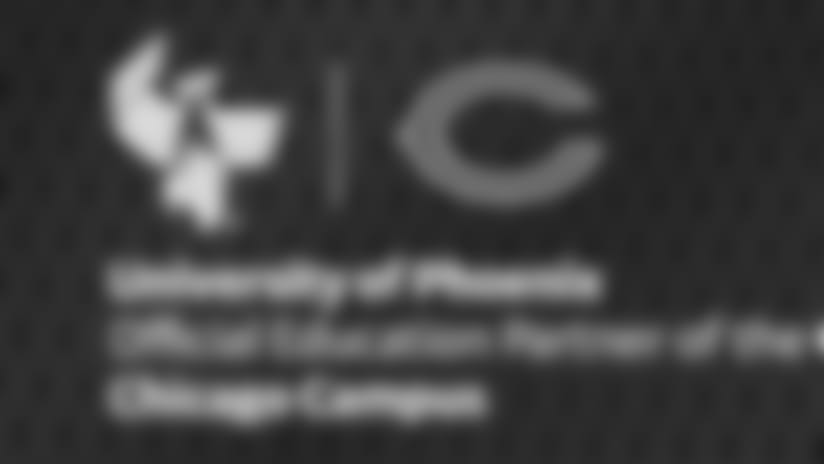 ](http://www.phoenix.edu/campus-locations/il.html?utmsource=Story&utmmedium=instory&utmcampaign=300x100)
Undrafted rookies Joe Anderson, Terriun Crump, Brittan Golden and Chris Summers are also performing well in camp, making the receiver position arguably the deepest and most competitive area on the team.
"We've got a lot of weapons," Cutler said. "Even the free agent receivers we've got, they're getting better and better. I think [with general manager] Phil Emery and the scouting department, you can definitely tell the difference in talent in the three years [I've been] here. Even the guys that didn't get drafted can play football."