ChicagoBears.com takes you to the opposing podium with select quotes from Buccaneers Coach Lovie Smith and QB Josh McCown following Sunday's game at Soldier Field.**
Lovie Smith, Head Coach
*Opening Statement: *
"One thing we talk about always is, of course, that turnover ratio. It's tough to win football games when you lose the turnover ratio. In fact, I think we had four turnovers and only were able to take the ball away one time. Normally that's tough to do, especially on the road against a good football team. I thought the first half we came out ready to play. We played hard. We had a lot of opportunities, but didn't capitalize on it enough. When you dominate the first half, you need to have more points than that. But finishing strong, that's what it's all about. The first series of the second half, that was when we lost the momentum. So, it was tough from there. They didn't really have to go a long way to get their 21 points and that's just not a good thing. Special teams wise, we didn't show up as much as we needed to. The defense did some good things, but as we look at it, their defense out-performed ours. They took the ball away four times. It was another tough loss for us. At times, we looked like a pretty good football team, but the results just aren't exactly what we're looking for right now. Injury-wise we had a couple. I don't know the extent of the injuries right now. Of course Jorvorskie (Lane) went down early on with a serious leg injury. Besides that, we'll see how the rest of the guys are."
*On how satisfied he was with the Buccaneers defensive performance: *
"We're not satisfied at all. We played well at times. We took the ball away and had some opportunities. Again, just not good enough. We've been doing good things defensively and made a lot of improvement the last month or so and you have to be okay with that, but again, not good enough."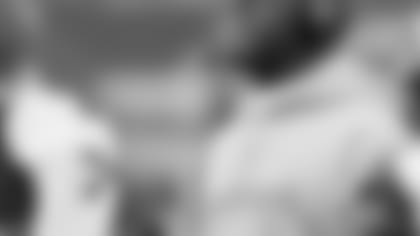 Lovie Smith
*On Josh McCown's performance today: *
"As a team, of course, when you have those turnovers, it's not a good thing. Josh was a part of them and he would like to have those back. There are things you can't do. It normally comes down to those turnovers."
*On his personal emotions being back in Chicago: *
"It was good seeing people, but I've been away from here for a period of time now, so I've had the chance to see a lot of people. I really wasn't in to family reunions or anything like that today. I have life-long friends here. I don't really need a game to see them. But, [I've] won a lot of games here at Soldier Field and have a lot of good memories, but his is a bad memory right now." *On if this felt like "just another game" from an emotional standpoint: *
"The next game is always 'just another game.' Again, I have people I know here, but beyond that, yeah, just another game. And we needed to win in the worst way and we weren't able to get it done."
*On what happened to the Buccaneers pass/rush game in the second half and if he felt the Bears made any adjustments: *
"I think teams make adjustments throughout the game. They weren't favorable conditions. I felt, for the most part, the guys kept rushing throughout most of the day. They kept the running game going a little bit. They got in a situation where they didn't have to put themselves in a tough passing situation. I think that had a little bit to do with it." *On if he felt that the Bears won in a similar fashion today to when he was here: *
"Yeah, I think most teams win with that turnover ratio as much as anything. There are a lot of defensive players that bought into that, and like most games, that's normally what's going to determine the winner."
*On if he felt the Buccaneers had missed opportunities early on: *
"That's what we are going to say. Early on, they got their hands on some and in the end they made plays. When you have momentum and when you dominate in the first half like that, you need to get up a lot more. We let so many opportunities slip by. You can't do that any week." *On how affective he felt the Buccaneers defense was in slowing down Jay Cutler: *
"We feel confident that we can slow down most quarterbacks. We've made a lot of progress in the last month or so defensively. It all starts up front. The d-line did a great job for the most part on the back end and did a pretty good job holding down great receivers too."
*On if he was impressed by Stephen Paea's performance today in putting pressure on Josh McCown: *
"I know their defensive front put some pressure on him [Josh McCown], but I don't know exactly who was able to do that. I know Stephen Paea is a very good football player, so it wouldn't surprise me if he did." *On if he felt good overall in only being down by one score: *
"We felt pretty good. We got the ball down eight. Even right up until the two-minute situation, we were down one score. When you have control of the game most of the time, it's going to come down to those situations. It's just unfortunate we couldn't' get one in at the end."
*On if he felt the Buccaneers could have been better prepared for the conditions today: *
"In Tampa it rains quite a bit. Our first day we were rained out, so we're used to playing in the rain. We probably would have had a little more trouble if we were playing in the cold so we were really right at home."
*On if he was able to chat with any of his former players today: *
"No, not before the game. You know I don't do any talking before the game. I'll talk to some of them a little later on. I'm not really interested in family reunions before the game. This is a business trip and we took it that way."
Josh McCown, QB
*On returning to Chicago: *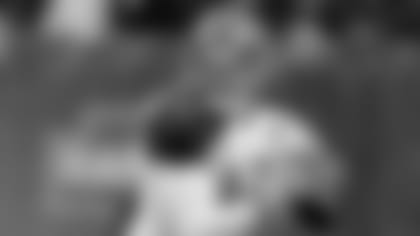 Josh McCown
"It was good. More than anything, just the emotion of just seeing people that I appreciate and that have been, and were, a part of my life the past three-years here; that's always a good thing. When you get to see people that you love it's cool and it's encouraging so that's the best part of it. Other than that, it was a football game, a football game that we should have won and felt like we could have. We were right there and again I think our defense played well. I think our defense was holding them and making stops and we turned-over a couple short-fields to them."
*On if he was pressing in the second half: *
"I didn't feel like I was pressing at all..I felt like we had a good game plan, we we're doing things we wanted to do. When you are throwing it and it's wet, some of the things you [wanted] to do in the passing game makes it a little more difficult."
"There was a moment right before kick-off that it kind of finally hit me but once the ball was kicked and we started playing it was just a football game and I said the whole week - it was a football game that we needed to win and that's all that mattered."
"I talked to different guys - the list is long. Really appreciate having to got to spend time with those guys. There's good men in that locker room. Really good men that I value dearly and I'm thankful that my life has crossed paths with those guys - they're good guys."
*On if the Bears took the running game away from them: *"To a degree. You'd like to be able to hand the ball off a little bit but again we've got to play the plays that are called and play them well and that's what I'm focused on is just the things that I don't feel like I executed well. We'll look at the tape and see what opportunities are there but they did a good job of some of the things that we we're trying to get done run-wise with when they brought run support got neutralized."
*On the Bears defense: *"They're pretty much what we saw on tape, what we're used to practicing against ourselves. There's little tweaks here and there but I feel like just watching the tape last week - watching the last few weeks of cut-ups - but especially last week against Minnesota they were really playing hard and it looked liked they really stepped up their game and started playing hard - or harder - and the same thing today. They we're flying around, playing tough football but I liked our plan when we went in."
*On his time in Chicago: *"Just special and thankful for the guys that I got to be around and the opportunity to play last year and the things we were able to do offensively and afforded me another opportunity here. As I look back I appreciate that but more than anything just the people. Not just the players, everybody up-and-down in that building. The relationships that we made I value so much and I'm thankful that I spent time there."