The Bears organization continually participates in and works with special events, organizations and charities to help the community. The Bears were active in the community this week with the start of the "Real Bears Fans Wear Pink" campaign, continued support for the Mini Monster Clinics and more.
Mini Monsters
The Bears hosted three Mini Monsters Clinics, brought to you by Advocate Health Care, this past week. Two clinics were held at Cooke Magnet Elementary School with Bears alumnus Kaseem Sinceno and local police officers, and a third was held with Round Lake youth football and Bears alumnus Emery Moorehead. So far this year, more than 10,000 kids have participated in Mini Monsters Clinics, which is a free 90-minute youth program that stresses the importance of healthy eating, physical activity and proper hydration through fun, non-contact football drills.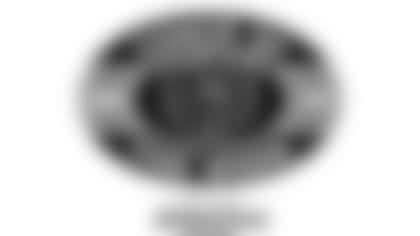 Coach of the Week and High School All-Star
The Chicago Bears announced that Jordan Lynch of Mount Carmel High School in Chicago, IL has been named the Chicago Bears High School "Coach of the Week" for Week 4 and quarterback Deontay Bell of Montini Catholic High School in Lombard, IL was named the Chicago Bears "High School All-Star." The "Coach of the Week" and "High School All-Stars" programs are brought to you by Athletico Physical Therapy. Lynch and Bell will be invited to the Bears vs. Kansas City game on Sunday, Dec. 22, and will join their fellow 2019 "Coach of the Week" and "High School All-Star" honorees, respectively, for a pregame photo on the field. They will each also receive a framed certificate signed by Bears general manager Ryan Pace, head coach Matt Nagy and NFL Commissioner Roger Goodell.
My Block, My Hood, My City
The Bears hosted youth from My Block, My Hood, My City at practice on September 21. The organization was one of five selected by Bears players last season to receive a donation through their social justice initiative, which raised more than $800,000 for local charities. My Block, My Hood, My City provides youth with new experiences, exposing them to possibilities beyond their own communities. Their mission is to help teenagers overcome the poverty and isolation they face, boosting educational attainment and opening them to opportunities that make a difference in their lives.
Symetra Heroes in the Classroom
During the 2019 Bears season, 16 exceptional K-12 teachers will be honored through the Symetra Heroes in the Classroom program. As part of the award, the Heroes will win two tickets to a Bears home game, be recognized at Soldier Field and receive a $2,000 donation for their classroom. Recently honored teachers who will be recognized at the Bears vs. Vikings game are Molly Rasmussen from OA Thorp Scholastic Academy and Joe Cernak at Hadley Middle School. Nominate your favorite teacher today at SymetraHeroes.com. Symetra Heroes in the Classroom ® is presented locally by Arthur J. Gallagher.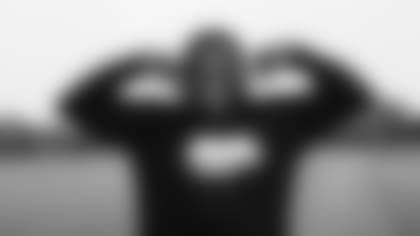 Real Bears Fans Wear Pink
2019 "Real Bears Fans Wear Pink" shirts in partnership with Advocate Health Care, Official Health Care Partner of the Chicago Bears, are available for purchase at chicagobears.com/pink and at the September 29 and October 20 home games at Soldier Field. Proceeds benefit Bears Care and help fund local programs which provide care, assistance and support services to breast cancer patients and their families, including helping facilitate timely access to critical breast health services for low-income women.