Official Car of the Bears - Toyota Giveaway
The 2012 season proved to provide many 'first time' opportunities for Bears fans through unique partner promotions. One of the most exciting fan opportunities came through official car partner, Toyota when they gave away a 2012 Camry to one lucky fan. "We are so proud of our association with the Chicagoland Toyota Dealers. They have been great supporters of both the Bears and the Chicago community, and they continue to find engaging ways to interact with our fans via their outstanding line of cars and trucks. We look forward to many more successful years together." said Chris Hibbs, VP of Sales & Marketing for the Bears.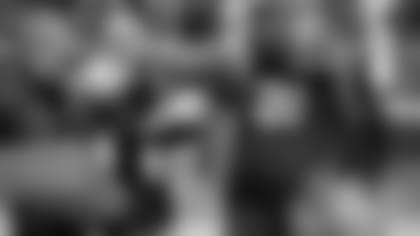 Toyota set out to accomplish three things through the car giveaway including increasing exposure of partnership with the Bears at Soldier Field as well as further promote Camry in Chicago, the best selling car in America. Finally, Toyota wanted to drive traffic and further promote affiliation with the local 30 Toyota Dealerships.
The car giveaway began on September 9th and ran through December 2nd. Fans entered through ChicagoBears.com, via text, on site at Bears home games, and through a snaptag feature at all Chicagoland Toyota Dealerships. Promotion of the contest included various Chicago Bears digital, TV & radio assets as well as on site presence of the custom wrapped car for Bears games. In total, over 7,500 entries were received during the promotional period.
Two fans were then randomly drawn as semi-finalists and brought as guests to the December 16th game. During halftime both fans chose a football with either a roaring Bear logo or Bears 'C', one of which matched the winning football. "Our partnership with the Chicago Bears and the recent Toyota Camry giveaway was a bonafide success for our brand. The promotion introduced tens of thousands of Bears' fans to our new Camry and got them engaged and excited over the prospect of winning America's best-selling sedan. It was a big opportunity for our company and our loyal dealers in the Chicagoland area." said Kevin Fletcher, General Manager of Toyota Motor Sales for the Chicago Regional Office.