Phil Emery made a big splash on the first day of free agency in each of his first two years as Bears general manager, trading for receiver Brandon Marshall in 2012 and signing left tackle Jermon Bushrod and tight end Martellus Bennett in 2013.
[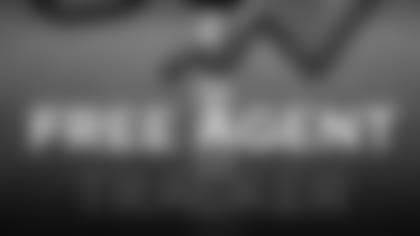 ](/team/free-agent-tracker.html "Free Agent Tracker")

But regardless of how busy the Bears are after free agency kicks off at 3 p.m. Tuesday, it's clear that Emery looks at upgrading the roster as a year-round endeavor.
Last year, for instance, the Bears added key players in quarterback Josh McCown and guard Matt Slauson March 29 and tackle Eben Britton April 16 during a second wave of free agency.
The player procurement continued during the regular season as Emery traded for tight end Dante Rosario Sept. 2 and signed defensive tackle Jeremiah Ratliff Nov. 2, cornerback Derrick Martin Nov. 13 and CFL star receiver Chris Williams Dec. 26.
The Bears remained busy into the offseason. Since late December, they've signed 12 players who were slated to become unrestricted free agents, most in the NFL. The group includes quarterback Jay Cutler, center Roberto Garza, fullback Tony Fiammetta and Slauson.
As a result of those moves, the Bears will return their entire record-breaking offense back intact. In 2013, the Bears ranked second in the NFL with 445 points and set team records with 6,109 total yards, 4,450 passing yards, 32 passing touchdowns, a 96.9 passer rating and 344 first downs.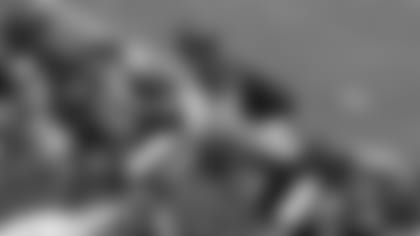 After re-writing the Bears record book in 2013, the team's entire offense will return intact in 2014.
The signings also will enable the Bears to focus on improving their defense in free agency and the draft after they allowed the most points (478) and total yards (6,313) in franchise history in 2013.
The Bears got a head start in bolstering their defense by re-signing Ratliff, cornerbacks Tim Jennings and Kelvin Hayden, and defensive tackle Nate Collins. Last year Jennings was voted to his second straight Pro Bowl, while Hayden and Collins sustained season-ending injuries.
When free agency begins at 3 p.m. Tuesday, NFL teams will be permitted to sign unrestricted free agents. From Saturday through Tuesday, clubs were allowed to negotiate with the agents of the players due to hit the open market but were prohibited from speaking to the players directly.
The general consensus among NFL analysts is that this year's free agent crop is not a strong one and that players who are cut due to salary cap reasons may provide better options.
All NFL teams must be in compliance with the salary cap, which is $133 million, by 3 p.m. Tuesday. During the offseason, a club's top 51 player salaries count under the cap.