USA FOOTBALL GRANT PROGRAM APPLICATIONS NOW OPEN FOR 2017
USA Football to award nearly $2 million in football equipment, turf fields, AEDs and more with partner support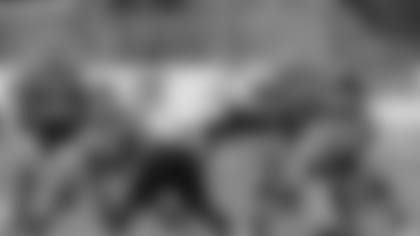 Youth, middle school and high school football programs may apply now through April 12 for USA Football's grant program, offering nearly $2 million in resources to benefit young athletes. USA Football is the sport's national governing body and a member of the U.S. Olympic Committee.
All schools and youth football organizations that are 501(c)(3) compliant may submit applications by 4:00 p.m. ET on Wednesday, April 12, at usafootball.com/grants. USA Football awards grants based on need, merit and a program's commitment to coaching education and best practices. Applications must be submitted online.
Grants are valued up to $1,500 and provide the following resources from official USA Football partners:
Tackle football equipment from Riddell
Flag football equipment from NFL FLAG powered by USA Football
Uniforms from Siege Sports
Automated External Defibrillators from Physio-Control
Field-building financial support from FieldTurf
Strength training programming from Volt Athletics (for high schools only)
USA Football's equipment grant program is made possible through the NFL Foundation. The NFL Foundation is the league's nonprofit organization representing the 32 NFL clubs. Its mission is to support the health, safety and wellness of athletes, youth football and the communities which support the game.
"I have two grandsons who play youth and high school football and we share a passion for this sport," said BILL POLIAN, Pro Football Hall of Famer, ESPN NFL Analyst and the Chairman of USA Football's Football Advisory Committee. "For the better part of six decades, football has been an important part of my life. I've seen first-hand how this game is a healthy, rewarding and life-enriching pursuit for countless grandsons, including my own.
"USA Football's grants program helps schools and youth organizations deliver exceptional experiences that stretch beyond fitness and on-field achievement. As significant as those things are, it's the life-long friendships and the values of sacrifice and putting a teammate before yourself that makes football so distinctly special and rewarding for our kids. It's the ultimate team game."
USA Football's grant program has delivered the following since 2006:
Awarded more than $10 million in grants to school-based and youth football programs
Benefitted more than 200,000 youth and high school football players in all 50 states and Washington, D.C.
Assisted more than 6,500 youth and high school football programs in all 50 states
About USA Football:  USA Football designs and delivers premier educational, developmental and competitive programs to advance and grow the sport. As the sport's national governing body, member of the U.S. Olympic Committee and organizer of the U.S. National Team for international competition, USA Football partners with leaders in medicine, child advocacy and athletics to support positive football experiences for youth, high school and other amateur players. Follow USA Football on Facebook or on Twitter.