Dear Carolyn: A letter from Kevin Warren to his late sister
By Kevin Warren, as told to Gabby Hajduk
Ahead of the Bears' Crucial Catch game, President & CEO Kevin Warren pens a letter to his sister Carolyn Warren-Knox, who passed away from brain cancer Oct. 2, 2014.
---
---
As I reflect and reminisce about how you positively impacted my life, your powerful words still resonate in my heart, mind and soul.
"Do what you can to make their lives easier."
That is what you asked of me in your last moments.
A sentiment so simple, yet it has continued to be a blessing throughout my life in more ways than you could have ever imagined.
I have always felt I was so blessed to be your little brother. I was so blessed to have you as a second mom.
You were the person I could discuss legitimate life issues with. Because you were 16 years older than me, you had already experienced hardships and challenges. You were a brilliant, tough and smart woman.
There are certain people in your life that you can talk to about anything. Carolyn, you were that person for me. Your impact on my life is something that carries over into everything I do.
I think about you so much. I always have — starting from childhood and throughout my professional career. When you moved back home with your daughter, Gioia, following your divorce, your room was a mere two feet across the hallway from mine. For the next several years as I navigated junior high school, high school and before I went off to college, you made it clear who was in charge.
And I appreciated your guidance and leadership.
In my academics and my athletics, you were tough on me. Demanding. You had a no-nonsense approach to life. I always used to tell you, "If you were not a schoolteacher, you would be a Marine." We grew up in a household with two parents and seven children who did not complain. The mantra in our house was, "No excuses, ever." We were taught not to blame anyone, but rather take responsibility, focus on a goal and go do it.
No one embodied that mantra more than you.
It is why I thought so much about you as I transitioned from Big Ten Conference Commissioner to Chicago Bears President & CEO. And why I think about you now as I navigate my first season with the Bears.
You always told me, "Kevin, challenges in your life are actually a blessing." You taught me that challenges provide an opportunity to dig deep and do something special. You really brought that ability out in me. For that, I am extremely grateful.
I still become emotional when I think about that conversation we had in Phoenix during your last moments. You told Greta and me that during your chemotherapy sessions, you learned about children battling cancer who had to take the bus or a taxi or even walk to receive their treatments.
I remember how much that hurt you.
Carolyn, as a schoolteacher, your love for children and paying it forward was inspiring. You always had that spirit in you as the second oldest child and first daughter of our family. I saw it growing up when you would take the lead on planning dinners, family reunions or holidays. You always took care of us.
Knowing your heart, I figured you would want your legacy to be attached to helping children. That is why I am forever thankful and grateful for that sentiment you shared when you asked Greta and me to do something for children fighting cancer.
"Do what you can to make their lives easier."
Greta and I prayed on that final conversation we had with you in your living room.
To honor your wish, we created Carolyn's Comforts in December of 2014 following your passing. The fund has provided emergency financial help to families of children who have been diagnosed with cancer.
Carolyn, I hope you are pleased with that legacy.
Your name and your heart live within the children battling cancer every day. I am thankful I have been able to share your story here at the Chicago Bears. Your message and our family's values align with those of the Bears. It is why it felt right taking this job.
So many things during the interview process here were so profound and powerful that I knew it was the place for me and the family. One of those things that stuck out was learning about the organization's involvement in cancer research, funding and awareness through our Bears Care foundation.
At that moment, it became clear. It was a sign from you, Carolyn. It was you telling me that this was the right place, the right fit.
As I have become involved in the Chicago Bears' cancer awareness efforts, your story has been a driving force. Talking with cancer survivors and caregivers a few weeks ago, I made sure to give a message inspired by you. I told that group, "Don't hide your story. Tell your story to encourage people to be strong and count their blessings."
Thank you, Carolyn, for your lessons about being courageous, encouraging Greta and me to pay it forward, especially to children suffering from cancer, carrying our family legacy and teaching me how to feel gratitude in life's most challenging moments.
With love, respect and gratitude,
Kevin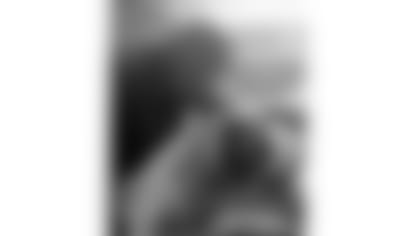 ---
---
In Carolyn's honor, Warren and his wife, Greta, established "Carolyn's Comforts" with the University of Minnesota Masonic Children's Hospital in December 2014 and pledged to donate $1 million. The children's cancer emergency assistance fund helps families manage the difficulties that a cancer diagnosis brings. Carolyn's Comforts is nearing its 1,000th grant.
Warren recently spoke at the annual Real Bears Fans Wear Pink luncheon hosted by Bears Care, the organization's charitable arm, and Advocate Health Care. Warren shared Carolyn's battle with cancer and expressed the importance of early detection and regular checkups.
Breast cancer survivors and representatives from 13 medical organizations across Chicagoland were present for the event at Halas Hall Sept. 22. Following Warren's speech, MD of Advocate, Celeste G. Cruz, further spoke about survivorship. To lighten the day, comedian and breast cancer survivor Tracy DeGraaf joined the luncheon for the first time. At the luncheon, $180,000 in grants was distributed to the organizations attending for their ongoing support of survivors, their caregivers and families in the fight against breast cancer.