One of the key free agents that Bears general manager Ryan Pace signed in March to help bolster the secondary is expected to make his season debut Sunday against the Steelers.
Veteran cornerback Prince Amukamara, who missed the first two games with an ankle injury, practiced without limitations Thursday and is eager to play Sunday.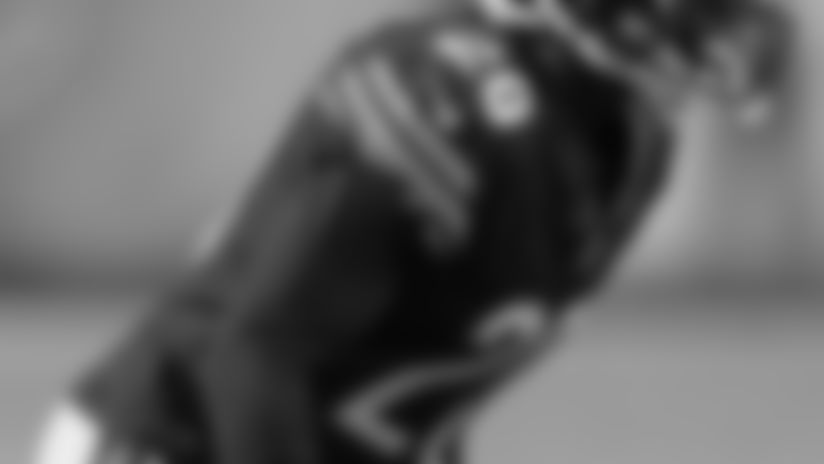 Prince Amukamara signed a one-year contract with the Bears in March.


"I'm excited for this week to be my debut," Amukamara said. "It's been definitely frustrating, especially with my career so far and—just putting it out there—not being able to play all 16 (games). But I can't really worry about that. I have to worry about the 14 ahead of me and do the best I can to help this team out."
Amukamara joined the Bears this year after spending his first six NFL seasons with the Giants (2011-15) and Jaguars (2016). He's struggled with injuries, appearing in all 16 games only once in his career—with the Giants in 2013.
Since joining the Bears, Amukamara has focused on improving his ball skills. He has only seven career interceptions in six seasons and wants to prove the goose egg he posted in that column last year with the Jaguars was a fluke.
"He's got the quick-twitch you're looking for from a cover guy," said coach John Fox. "His transition is pretty good. He hasn't had a lot of picks, but he's worked very, very hard on his hands. He's got his hands on some balls. But I like what I see. We've missed him the first two weeks."
Arrow pointing up: It's unclear what role Amukamara will play Sunday against the Steelers primarily because his replacement, Kyle Fuller, is playing his best football since being selected by the Bears with the 14th pick in the 2014 draft.
"Kyle's done well the first two games," said defensive coordinator Vic Fangio. "I like where he's at. I like the direction he's heading in. I think he's playing better than he played in '15. Has he been perfect? No. But I like where he's at. We'll see how it shakes down with him and Prince and how that works this week based upon how Prince does throughout the week."
After missing all of last season following knee surgery, Fuller has recorded 10 tackles and one pass breakup in the first two games this year.
Long story: Like Amukamara, guard Kyle Long also practiced without restrictions Thursday and is expected to play Sunday after missing the first two games while recovering from ankle surgery.
"Our medical people think he's ready," Fox said. "Our coaches think he's ready. We'll see how much he can endure, whether we have him on any kind of pitch count. Right not it's looking very promising."
Long has not appeared in a game since last Nov. 13 when he was carted off the field during a loss to the Buccaneers in Tampa.
Still waiting: The Bears are still assessing the severity and anticipated recovery time for the pectoral injury that inside linebacker Nick Kwiatkoski sustained in last Sunday's loss in Tampa.
"Believe it or not, the truth of the matter is we're still evaluating some tests to make sure we get it right," Fox said Thursday. "When we know something, we'll let you know. We're not hiding it. It's just we don't have it yet."
The injury that Kwiatkoski suffered against the Buccaneers not only will hurt the Bears defense but it will slow the development of the promising 2016 fourth-round pick.
"Disappointed for him. Disappointed for us," Fangio said. "Really thought he was going to play well for us not only in that game, but moving forward. This will set him back some. Don't know exactly what his status will be long term for this season, but we're working through that."