Having conducted all 10 of their OTA practices, the Bears will conclude their offseason program this week with a mandatory three-day minicamp at Halas Hall.
The workouts Tuesday, Wednesday and Thursday will give promising second-year quarterback Mitchell Trubisky a final chance to hone his skills and digest the new offense before the Bears take a six-week hiatus in advance of training camp.
Trubisky and his teammates are learning the scheme under the direction of first-year head coach Matt Nagy and new offensive coordinator Mark Helfrich.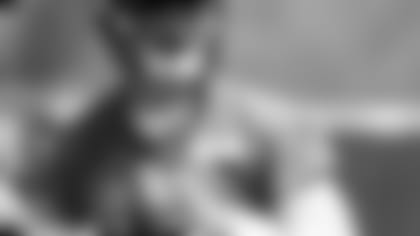 Quarterback Mitchell Trubisky drops back for a pass attempt during OTA practice.


"What he's trying to do is understand how we as coaches want him to think," Nagy said last week during OTAs. "Right now, it's let test it downfield a little bit. If you're going to make a mistake and make a poor throw, let's do it with an aggressive mentality.
"It's OK now to make mistakes. We learn from them, we get them on tape and pull back from them during the season and figure out why we made that mistake. He's grown from the first day of OTAs until now. He's really grown in this offense."
Tight end Trey Burton, who signed with the Bears in March after helping the Eagles win their first Super Bowl championship, has been impressed with Trubisky.
"He's special, really special," Burton said. "He has a great live arm. He can make the tough throws. He's extremely athletic, being able to run. He does a really good job communicating in the huddle. He takes lead and charge of that, which not everybody does and not everybody is comfortable doing. He's a special quarterback, a young guy, and I'm really excited for the season to see how it goes."
Trubisky, the No. 2 pick in the 2017 draft, reminds Burton of his quarterback in Philadelphia, Carson Wentz, the No. 2 pick in the 2016 draft whose breakout season last year helped the Eagles become NFL champions.
"There's just so many similarities between them—a lot more similarities than opposites," Burton said. "Kind of what I was mentioning before, the way he takes command—he's a natural leader—his arm strength, his ability to run, his elusiveness in the pocket. There are a lot of things that are similar."