Adding to the gameday festivities at Soldier Field, the Bears have launched an interactive fan experience attached to the iconic George S. Halas and Walter Payton statues. The statues are located outside the Ticketmaster Plaza (formerly Gate 0) and are a fan-favorite spot for photo opportunities before heading inside to cheer on the Bears.
Fans can use the Chicago Bears Official App brought to you by Verizon to scan the QR codes located next to both statues and learn more about the two legends, including information about their personal lives, their contributions to the NFL and the legacies they have left behind. As an additional easter egg, by scanning the QR code, fans will see AR versions of quarterback Justin Fields and tight end Cole Kmet, who express their gratitude for both Halas and Payton. Fans will then have the opportunity to take pictures with Fields and Kmet to share on social media and with family and friends.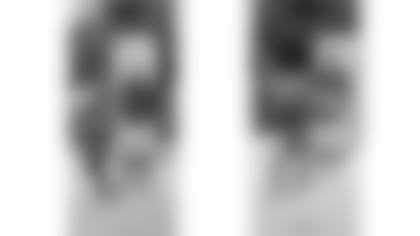 "We are thrilled about launching our interactive statue experience in the Ticketmaster Plaza at Soldier Field powered by our Chicago Bears Official App," said Bears director of digital media Pooja Van Dyke. "We see fans taking pictures near these iconic statues at every home game, and now to have the ability to highlight the significance of George S. Halas and Walter Payton's careers from not just a Bears or NFL lens, but an overall sports perspective, is such an exciting opportunity for us.
"It elevates our tradition and history in a memorable way and all from the palms of our fans' hands. Layering in an opportunity for fans to take pictures with our virtual Justin Fields and Cole Kmet will be a great keepsake for all fans who show up to Soldier Field and a memory for them to keep for a lifetime."
Bears team reporter Lauren Screeden visited the statues this week. Watch her full how-to guide below.