It doesn't count in the standings, but Thursday night's preseason opener will give coach John Fox his first opportunity to evaluate Bears players in actual game situations.
"It carries a little more weight, kind of like a mid-term or final," Fox said. "Maybe more weight than maybe some of the pop quizzes, which will be practice, so I'm really excited to see them play, anxious to see how they do it under pressure."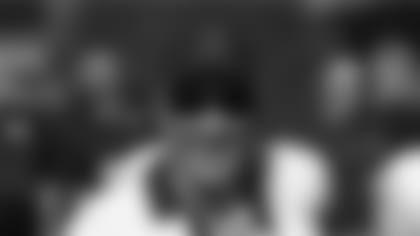 Head Coach John Fox
Bears starters are expected to play 12-15 snaps. Coaches will not game-plan for Thursday night's preseason opener like they would for a regular-season contest.
"Obviously you're trying to put your guys in position to have some success," Fox said. "But we're not in full-blown game mode right now. We're still in training camp, still installing, putting in a new offense, new defense, as well as special teams. We just want to be able to let them line up with things that they can execute and we can evaluate and pick our best 53."
Asked what he'd like to see from the Bears' No. 1 offense, Fox said: "I'd like to see about a 12-play drive and score, that's what I'd like to see. We're excited. We haven't seen these guys play live. We've seen them on tape and seen them in practice. But we haven't seen them against an opponent yet and live football conditions in the National Football League."
Preseason games give unheralded rookies a golden opportunity to impress coaches and earn a spot on the 53-man roster or practice squad.
"A lot of times we've had guys that were college free agents that showed in games, maybe not the first preseason game, but through the first four preseason games they caught the coaches' eyes and unseated maybe a veteran guy," Fox said. "I explain to players they pick the team basically with their performance and we need to start that Thursday night."
While Fox doesn't want to put everything on film for regular-season opponents to dissect, he acknowledged that the Bears will still operate their schemes.
"You've got to evaluate your team and you've got to run your offense, your defense and your kicking game," Fox said. "When you get into the regular-season there's a lot more game-planning. Match-ups are so much greater. In the preseason we don't know [opponents'] rosters as well. We don't know how they're going to play their roster per se. But in the regular season you have a better idea of that so once you get into that it's more about match-ups and game-planning."