The Bears have lost their first three games to some of the NFL's best teams in the Packers, Cardinals and Seahawks. But that doesn't make first-year coach John Fox feel any better.
"There's no consolation," Fox said Monday. "You go into every one of these things with an expectation to win. Obviously we haven't done that in all three of those opportunities.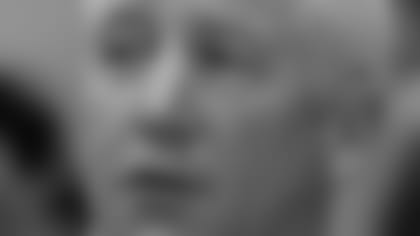 John Fox will look for his first win as Bears coach Sunday against Oakland.
"There's no doubt that those teams have beat some pretty good teams along the way and they are good football teams. But this league's about winning no matter who you line up against, so we're still in that process. We haven't won our first game yet and we're doing everything in our power to get that accomplished."
The Bears are 0-3 for the first time since 2003. They won their fourth game that season over the Raiders, something they hope to accomplish again Sunday at Soldier Field.
"We've had three opportunities in the regular season and they haven't turned out like we expect," Fox said. "All three of them take on a different personality. Every opponent takes on its own personality; how you match up as an individual football team versus your opponent.
"[We're] obviously disappointed that we're 0-3 in those opportunities. I don't know that it's all been horrible. I know the result is horrible, but hopefully we can grow and learn and get better from it moving forward."
The Bears have played well in spurts this season; they led the Packers 13-10 at halftime, were tied with the Cardinals 14-14 in the second quarter and only trailed the Seahawks 6-0 at the half. But they have yet to sustain a high level of play over the course of an entire game.
"There have been parts of those games where I think we've been competitive," Fox said. "We just haven't done it for the long haul yet, for all 60 minutes. I have to remind people that one-and-a-half of those three games we were without our starting quarterback. That's not an excuse. It's just a reality.
"We're missing some integral parts that hopefully, at some point, we get back. When that is, I don't know. I don't put timeframes on it. But the good news is that we've got to look at some people, some other guys and see how they react in those situations. And hopefully we're learning some stuff that will help us moving forward."
With starting quarterback Jay Cutler unable to play Sunday in Seattle due to a hamstring injury, the Bears leaned heavily on their running game. Backup quarterback Jimmy Clausen threw just 17 passes, completing nine for 63 yards. As a team, the Bears compiled only seven first downs and punted on all 10 of their possessions.
"Was it a conservative game plan? I would say probably a fair assessment," Fox said. "Could we have opened it up a little bit? That's probably fair. Would the results have been a lot different? I'm not sure.
"One of the pluses there is they feed off of turnovers and we didn't turn it over. It's our first game this year where we did not turn it over offensively. We need to generate more than zero points to win games, there's no doubt. But that was for the most part our plan."
Asked if he felt Clausen played well enough to win, Fox told reporters: "I didn't think our whole football team played well enough to win the football game. There were some bright spots. You guys don't see them. I think in a pass-fail system nobody's totally pleased. But I don't think it came down to one guy in that game."
One of those bright spots was how the defense performed, especially in the first half when the Seahawks were 0-of-6 on third down. On two occasions, the Bears stopped Marshawn Lynch on third-and-one.
"We executed better [than in previous games]," Fox said. "This game is taking what you learn and see in practice and converting it to the pressure of a live game. That was an area of our football team that did show improvement."
One of two NFL teams without a sack entering Week 3, the Bears recorded four sacks of quarterback Russell Wilson, with Pernell McPhee and Jarvis Jenkins registering two apiece.
"Everybody measures pass rush—I shouldn't say everybody, some people—with sacks," Fox said. "I don't know that that's always the great evaluation. But I thought all-in-all our pass defense was a little bit improved.
"There are things to work off of. We had a couple tighter coverages where Russell had to pull the ball down. That buys time for your rush. I thought all-in-all we did a good job of crowding the guys in the rush. We didn't have guys running eight yards by [Wilson]. We pushed the pocket up inside. Jarvis Jenkins had a couple good examples of that. Like everything, you just try to keep improving every week and I saw a bit of improvement in that area."