Throughout training camp, most players compete in position battles, sometimes up until cut-down day to secure a roster spot. But for certain specialists, like Bears punter Trenton Gill, his only competition is himself, or maybe if he's searching for a nearly impossible challenge, the JUGS machine.
Even though the Bears signed a second punter in the spring, Gill was the only player at his position left on the roster by the time training camp began. As a rookie heading into training camp last season, the situation was the same, but the Bears were never worried about Gill lacking internal motivation or drive to outperform his previous day's work.
"I want to be the best because I know I have what it takes," Gill said. "I don't think there's anything – I have no external factors holding me back to be the best I can be. Even if I do have competition, I'm not really focused on who or what the competition is. I'm more focused on what I need to do to get better.
"I know what I'm capable of and I know if I'm not achieving it. I'm pretty hard on myself if I'm not doing well. I don't need competition or a coach to tell me. I just know."
There's a picture of 23-time Olympic gold medalist Michael Phelps that Gill references often.
The photograph features Phelps pictured mid-competition with his eyes forward during the Men's 200m Butterfly Final at the 2016 Olympics. In the same frame, Phelps' longtime competitor, Chad le Clos, is in the next lane over staring at the legendary swimmer instead of focusing on his own finish. Seconds later, Phelps collected his 21st gold medal.
"I think about that a lot," Gill said. "I want to be the Michael Phelps – people looking at me, people trying to compete with me – and I'm just not worried about that at all."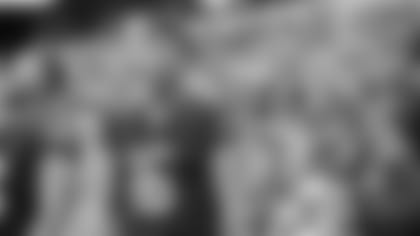 Gill's competitive nature drove him to record a net punting average of 40.3 yards as a rookie, the third-best in franchise history. While Gill's success remained consistent throughout his first NFL season, learning to punt in Chicago weather posed a great challenge.
Having grown up in North Carolina and attended North Carolina State, Gill's punting experience in cold, windy conditions was minimal. When the Bears selected him in the seventh round of the 2022 NFL Draft, Gill understood an adjustment would be necessary, but actually enduring those conditions "was eye-opening."
However, his maturity and confidence never faltered, to the point special teams coordinator Richard Hightower needed to constantly remind himself Gill was a rookie.
"He already came in a pro's pro which is rare," Hightower said. "The good part about that is he's never satisfied. He thinks he has a long way to go, and he does have a long way to go, but at least he knows that. He's harder on himself than I am. And when we've got that, we've got a chance."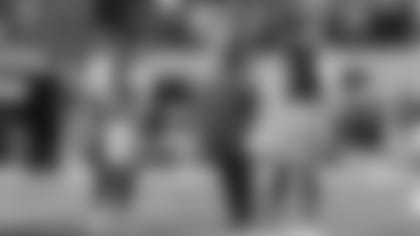 Another anomaly of being a punter during training camp is the daily routine of practice. Gill will kick about two to three times a week during one or two periods in practice. Throughout the week, that equates to about four or five practice periods out of 60.
Gill likens his role in practice to that of a starting pitcher in baseball, adding: "you don't use him every single game for every single pitch." Hightower noted punters can't kick every day because "it's too much torque on their body."
"I'm using my one leg basically every time I kick," Gill said. "Whereas if you run around using both legs, if you're doing different things, you're using your full body. When I do it, it's more just my one leg and if I overload that, then my productivity goes down. Usually when you get behind with that, then it's hard to get back. So, you've got to space it out and schedule it."
On days Gill isn't punting, he practices 100-200 drops, which involves catching the ball, molding it, setting it in his hand and seeing the ball fall. He'll then work with the JUGS to catch 50-100 balls and do "taps," which are five-yard kicks that aren't taxing on the leg but allow him to feel the ball come off his foot.
Creating muscle memory is one of the more crucial pieces of punting, which is why he spends practice time visualizing various situations to make sure he's prepared for anything during a game.
"When you go out there, you don't have time to think," Gill said. "So in [practice] I think, 'When I'm thrown in this situation, what am I most likely going to do?' I try to visualize, 'all right, we're playing whoever and I'm running out there on the 20-yard line. I can feel the wind coming [from the] left or right, it's kind of strong, but not too strong that I could still just adjust my drop. Then I run out there and I see [long-snapper] Pat [Scales]. I get set. I see the line. I see the defense getting ready, and then I try to pick my target out.'"
Gill explains his visualization process like it's a simple task, but Hightower understands the "extreme amount of concentration and imagination" it requires because "your mind can drift if you're not disciplined enough."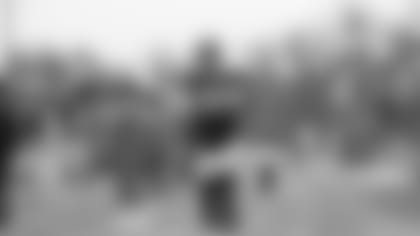 A specialist's practice regimen can appear very individualized, and prior to college, Gill didn't always view himself as an equal part of the team. But at North Carolina State, a switch flipped. He stopped punting for solely his benefit or his stat line and started perceiving his success as the team's.
"After a punt, I'm really setting up the defense and it's usually [because] the offense has kind of stalled out," Gill said. "So, we kind of need something to get the momentum back. Before it was like, 'let's see how good of a ball I can hit.' Now I think, 'I have a team on my back,' and I get to determine where the defense basically sets up and how successful our team can be after that."
That mental transition is when Gill felt his performance level up as he realized "I was playing for more than myself." It also improved his chemistry with his teammates as they realized Gill "was working to help them out," a sentiment that translated to the Bears locker room.
Gill doesn't build chemistry with teammates in the same ways offensive and defensive linemen can bond over battling in the trenches, so he allows his work ethic and consistent performance to do the talking.
"They gain my respect out there by playing hard and I try to do the same thing," Gill said. "All of the workouts, I try to push my all. I really want to come off as an athlete more than a punter. I want to be not just a specialist; I want to be an athlete who is a specialist so I can gain respect through my teammates that way and then have that shared adversity with them as well."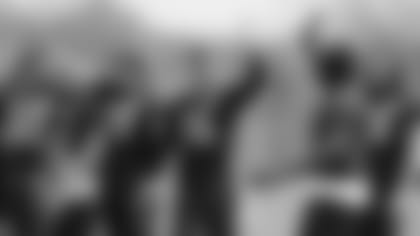 During punt team or field-goal block meetings when various position groups are involved, Hightower notices the excitement guys express when Gill makes a play or kicks a great ball on tape.
Spending the last 16 months with Gill, Hightower has enjoyed a first-row seat to the punter "winning the hearts of the team" through his competitive behavior and contagious personality.
"Off the field he's easygoing, very funny," Hightower said. "He's a guy's guy and I think that's why the team likes him. He's a very likable person. On the field, he's a competitor.
"He's got a switch, like a Dr. Jekyll and Mr. Hyde. He's a great dude off the field; on the field he wants to be the best and it means a lot to him."