Forget the era – players NFL-grade in one decade would be NFL-grade in any other
Floyd Little was relaxing at a Hall of Fame event this spring when the conversation turned to Bears running back Kyle Long. The Denver Broncos Hall of Famer is a Forte fan. And he also inadvertently paid Forte his greatest compliment.
"He's from my era," Little said. "He would have been a great player back then, in the 1970s... The backs that run 10 yards and raise their arms to come out, they couldn't play in our era."
Wait. The common conclusion is that players of Little's era, almost a half-century ago (1967-75), and before could not remotely play in the modern NFL. If you took a 1963 defensive end – a Chicago Bears' Doug Atkins or Ed O'Bradovich? – he would be overrun by the modern NFL offensive tackle.
And if you picked up a player from the '50s or '60s and parachuted them into a 2014 huddle, they might in fact be in for a pounding beyond anything allowed in the modern NFL.
But it is decidedly not that simple. And yet, comparing players from different eras is not only fun; it also is informative, and sometimes downright revealing.
"My contention is that great players could play in any era," said Bears quarterbacks coach Matt Cavanaugh, himself an NFL quarterback from another albeit more recent era, quarterbacking Pitt's 1976 National Champions before going on to a 14-year NFL career.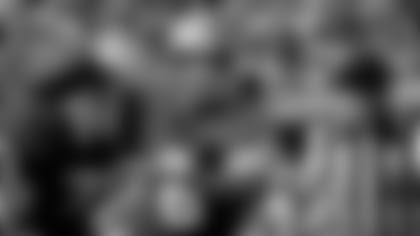 Chicago Bears quarterbacks coach Matt Cavanaugh played in the NFL from 1978-1991 for the New England Patriots, San Francisco 49ers, Phildelphia Eagles and New York Giants.
"They've got the game. There's no doubt that [players today are] bigger, faster, stronger. But I don't know if they're any smarter. They've certainly been exposed to different concepts of football from what past eras might have faced; there wasn't 'nickel,' there wasn't 'shotgun,' some 'dime' defense, all the specialists coming on the field.
"But if you told Johnny Unitas or Bart Starr about these blitzes and schemes, they all would've handled it."
The inescapable conclusion in all of this, once all the variables are factored in, is that a football player good enough to be in the NFL in 1940-50 would be good enough to be on an NFL field in 2014; you'd just have to get him up to speed, literally and figuratively, with the programs available now that weren't back then.
And a starting running back in 2014 quite possibly could play in 1960, once you toughened him up. As Little observed, if you plucked a 2014 tailback and dropped him as is into a 1940s offense – meaning no facemask and operating in a game that was 65-percent run against defenses that were going for decapitations without fear of fines – could he survive?
But to make analyses and comparisons interesting means standardizing some points of comparison.
The Size Myth
The fact is that NFL players are bigger now than they were 50 years ago. This should not be news; it would in fact be news if they were not significantly bigger. Of course they were bigger; every American on average is bigger.
And taking the discussion in another whimsical theoretical direction, if the modern NFL player were coming into the league a half-century ago, he would be significantly smaller.
The average weight of American men stood at 166.3 pounds in 1960; in 2000 it was 191 pounds, an increase of 14.8 percent, according to CDC figures. Meanwhile, the average NFL defensive tackle in 1970 weighed 256 pounds. In 2000 that number was 302, an increase of 17.9 percent – not dramatically different as whole from the general population, more of which works at trying to stay smaller rather than trying to muscle up.
Put another way, if Mean Joe Greene were entering the league in 1999 instead of 1969 (when he weighed 275 pounds) basic population math suggests that he would have weighed in at the NFL Scouting Combine at something around 315 pounds.
Put still another way, if the Bears were drafting a nose tackle named Ego Ferguson out of LSU in 1974 instead of 2014, the young man wouldn't weigh the 315 he was when the Bears drafted him.
The late Ed Sprinkle played defensive end at 207 pounds in the mid-1940s through mid-1950s. Were he playing now, he wouldn't have been a defensive end; he would've been a strong safety "and who knows how big he would've been with modern training," said Bears GM Phil Emery, a former collegiate defensive line coach and strength and conditioning at Tennessee, the U.S. Naval Academy and elsewhere.
"When you watch the old tapes, there's always players who really stand out, no matter the era. They're so much faster, and you put those guys, no matter the era, train him in today's methods, they could stay.
"The biggest difference in eras is the training, not the athlete. If Boyd Dowler trained like Alshon Jeffery and Brandon Marshall trained, he'd be a household name."
(Which of course Dowler is, in Green Bay).
The Size Myth II
Notably perhaps, some of the past-era players were virtually the same size as their counterparts a half-century ago. Actually, a shade bigger in some instances.
The top six backs in last year's top 10 for total yards from scrimmage (the other four were receivers) averaged 210.3 pounds. The top six running backs in 1964 averaged 216.3 pounds.
Walter Payton, drafted No. 4 in 1975, played at 205 pounds. Gale Sayers, drafted No. 4 in 1965, played at 200. Jim Brown, drafted No. 6 in 1957, played at 232.
Bart Starr and Johnny Unitas were 6-1. Joe Namath was 6-2. All would be looking down at Drew Brees and Russell Wilson. "But they were considered bigger guys back then," Cavanaugh said. "I think because the linemen kept growing, the quarterbacks had to be bigger. Guards then might have been 6 feet, 250 pounds; now they're 6-6, 6-7."
Handicapping the modern NFL player
The modern NFL player has the best training, nutrition, facilities and other accouterments that were not only unknown, denied or unavailable to his long-ago predecessor. Some of the very things involved in up-sizing the NFL player were flat-out rejected by those predecessors.
So one way to inject a hypothetical standard into the discussion is to pose a handicapping system for the modern player. How would the current player manage if required to:
Work an offseason job
Brandon Marshall has receiver-mates Alshon Jeffery, Marquess Wilson and others come down to Florida in the offseason for workouts. The rookie minimum salary is now $420,000. No need for an offseason job and time away from physical and skills development.
Former Bears linebacker Doug Buffone needed to tend to his restaurant business and stay in town to pick up $75-$100 appearance fees. "Now the guys are getting $50,000 bonuses to work out," Buffone said. "I had to take care of business and then I was down at the Irving Park 'Y' working out trying to get in shape."
Smoke a pack of cigarettes a day, including game-day
Smoking was once the norm. To equalize "fitness," project the footspeed or stamina of some current players, the "requirement" is a pack a day, "every day," Buffone stipulated. And in the locker room. Dick [Butkus] and I couldn't wait to get in the locker room at halftimes and get that cigarette. Coaches'd be yelling for us to huddle up and we'd say, 'Yeah, soon as I get a cigarette.'"
Lift no weights
Before Bears Hall of Fame lineman Stan Jones pioneered weight training in the 1950s, players didn't just skip strength training. It was considered a bad idea.
Conventional wisdom was that weight practitioners would become muscle-bound and lose fluidity of movement. Atkins derisively dubbed weight strength as "milk muscles."
Play six preseason games
The Bears played seven preseason games as late as 1977, six for many of the years from 1940 on. For the 17 years from 1959 through 1975 the Bears' preseason schedule included the Green Bay Packers. This on top of padded two-a-day practices.
The games were part of getting in shape, certainly game shape, and players played into third quarters and whole games in more than one preseason game. George Halas played those Green Bay preseason games to win. "We played them," Buffone said. "Played."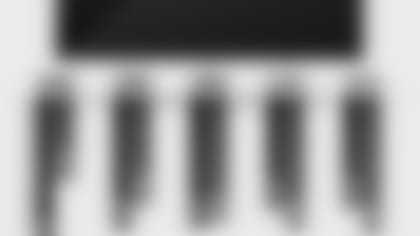 Rushing attempts per game have seen a steady decline in the NFL while passing attempts per game has risen steadily from the 1940s through the modern era.
The "Game" Myth
This is the tough one, because the NFL game has virtually reversed itself over 60 years, from 55 percent run in 1960 to 56 percent pass in 2010. That raises questions about fit of 1960 Pro Bowl middle linebacker Bill George (6-2, 237, slightly taller than, slightly lighter than Jonathan Bostic and Lance Briggs) playing in the 2010 NFL, and also whether 2010 Pro Bowl starters Brian Urlacher and Ray Lewis would work in a run-first NFL. Best guess: yes and yes.
"It's an image everybody has in their mind sometimes, of the Dick Butkuses, Tommy Nobises, Ray Nitschke," said Bears linebackers coach Reggie Herring, a 1978-80 Florida State linebacker. "To say they couldn't play nowadays is wrong. I know they could play the run. Would they be in on third downs in a space game with running backs and fast tight ends? I don't think so."
That said, the fact of the matter is that linemen are generally bigger, and quarterbacks are trending taller in part because of that. But "the fact is that those [past-era] were quicker," Buffone said. "I don't want to hear how much faster the game is now. When [Green Bay guards Jerry] Kramer and [Fuzzy] Thurston came outta there on a Green Bay sweep, they were flying at you. Now these big fat guys just lean on you."
(Maybe an overstatement of body fat, but that's for another discussion.)
"Everybody is afraid to say 'old school,'" Herring said. "But this game originated from 'old school:' foundation, tool box, skills of hand placement, pad levels; all that stuff."
John Mullin is the Bears Insider for csnchicago.com. Mullin, now in his sixth season @CSNChicago, has covered the Bears beat for 23 seasons. His popular 'View from the Moon' perspectives and regular appearances on Bears Pre/Postgame Live, SportsTalk Live and SportsNet Central are vital for Chicago Bears fans. Follow 'Moon' Mullin on Twitter at @CSNMoonMullin.