Combined, Ed O'Bradovich, Richard Dent and Patrick Mannelly played in 539 regular season games for the Chicago Bears. O'Bradovich was a force in the 1960s at defensive end. A ferocious pass rusher, Dent was named to four Pro Bowls and won MVP in Super Bowl XX. And Mannelly, a long-snapper, is the franchise's all-time leader in games played. In order to have that success on the field, however, all three players survived an uphill climb just to make the Chicago roster.
None of the three players was a top draft choice. In 1962, O'Bradovich was a seventh-round pick from Illinois, the ninth of 23 players the Bears selected in the 20-round draft. Dent, a defensive end from Tennessee State, was taken in the eighth round, the 203rd overall player picked in 1983. The Bears took Mannelly in 1998 with the very last selection of the sixth round, pick number 189 overall.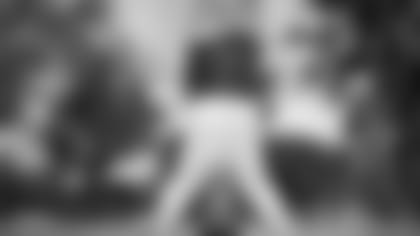 In 1962, Ed O'Bradovich was a seventh-round pick from Illinois.


Before making plays in important games, the three players had to get through the grind of training camp. O'Bradovich, Dent and Mannelly participated in a total of 38 training camps during their time with the Bears. Held in scorching summer heat, training camp is not a walk in the park, especially for late-round draft choices. The battles to make a team can be difficult, with several players battling for the same roster spot. From intense practice battles to the occasional training camp scuffle, camp can often times be tougher than the games themselves.
Recently, the three former players chatted with ChicagoBears.com and offered some recollections on their time at training camp over the years.
Ed O'Bradovich (1962-1971; Bears held training camp at St. Joseph's College in Rensselaer, Indiana): I grew up in Hillside and had been a Bear fan my whole life. I went to Proviso high school (now Proviso East), the University of Illinois and of course had been going to the Bears games since I was, you know, a little grasshopper. I remember driving down to Rensselaer and thinking about all the great years and all the great names who were on those Bears teams. (Linebacker) Bill George welcomed me with open arms, couldn't have been better, because Bill was the man on those Bears teams. So the main thing I remember was being welcomed by all the veterans, they made it very easy my first trip down I remember that very vividly. I knew if I couldn't make it there I'd have to go out and find a job in the real world. I was confident and was not scared. I felt a heck of a lot better when Bill George welcomed me in with open arms to the Bears.
Richard Dent (1983-1993, 1995; Bears held training camp at the University of Wisconsin-Platteville in Platteville, Wisconsin): I can remember my first year, I was looking pretty good after the first few weeks but after the first game I got hurt, tweaked my hamstring. My body didn't begin to come back until the latter part of the year. That first year you don't really know what to expect, everything is moving fast and you're hearing a lot, learning a lot in terms of different languages with what you're doing and how you're trying to do it. But the game itself, it's the same game. It's quite a bit to drink in but just do what you've been doing and go about your business just playing ball. I'd won three national championships and only lost five games (in college), so I felt good about that. But when you are looking at folks that played at bigger schools they're on a different level. I can recall looking at (Bears offensive tackle) Keith Van Horne and seeing how big he was and I sort of doubted myself, 'This might not be the place for me.' But once I put my hand down, my memory came back.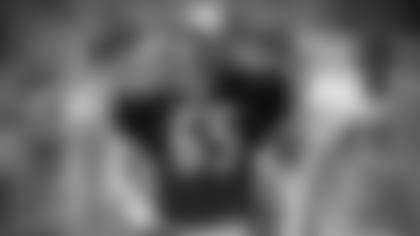 The Bears took Mannelly in 1998 with the very last selection of the sixth round, pick number 189 overall.


Patrick Mannelly (1998-2013; Bears held training camp in Platteville until 2001, 2002-present at Olivet Nazarene University in Bourbonnais, Illinois): First thing, I was nervous as heck. Second thing, the facilities in Platteville compared to what there is now in Bourbonnais is minor league. But you don't know the difference when you're a rookie, you just know you're in an NFL camp. In the dining hall – no air-conditioning; Locker rooms – no air-conditioning. You have lockers where, it's almost the size of a high school locker room. As a young guy, you had the one on the bottom and then the veteran was above you. So you had to wait until they got dressed before you could get dressed; you just wanted to stay out of their way. Also I just remember for some reason, I don't know why, it was always warmer up in Platteville than it was in Bourbonnais.
Dent: After a year or two in the pros, you learn about how to get in shape. Because you couldn't get in shape in camp, you could only get in football shape. So you learn the responsibility of being professional, being in shape and ready to rock and roll within time. That helps tell what kind of athlete you plan to be by having yourself in shape to play the game, but the camp gets you in football shape. It's just getting used to moving again with the quickness and the things of that nature.
O'Bradovich: The heat was unbelievably difficult. We would practice two-a-days. It started in the morning for two hours, and if we were having a bad practice, George Halas would kick it up another half an hour. Sometimes you'd go full pads in the morning and other times just stretch. It didn't matter, the heat didn't matter, that was not a part of the thinking down there. And then in the afternoon, obviously it was full pads and you hit for two-and-a-half hours. You'd go from one session to the next session to the next session, and all you would do is pound. And that's something I couldn't understand, but you had to do it because if you didn't then you were gone. And when I first got there, there were no water breaks. And it was not 'til four or five years later that we finally got water breaks.
Mannelly: As you got older you knew what it took to get ready for the season. So I think that's what made training camp easier, mentally in preparation part of why you were in camp it's because you know what it took for you personally to get ready. Everybody was different. But that's the way it was for me and I think that's why training camp seems to get easier for older guys because, yes the NFL changed from two-a-days to one-a-days, but I think you learn mentally and physically what it took for you specifically to get ready as far as what you need. I felt by Game 3 of the preseason is when I needed to be game-ready.
O'Bradovich: Even as the years wore on, it was tough. It was really tough. We had some pretty bad football teams, and when you are bad, they work you harder, harder and harder, thinking that's going to make you better. So as time wore on, we really had some awful football teams. And they would keep us out there, especially in the afternoon, I mean, it was unreal.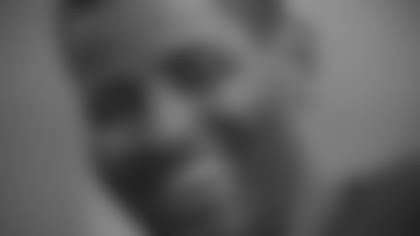 Richard Dent, shown at the Bears' Platteville, Wis., training camp in July 1991.


Dent: Your rookie year, everyone is just trying to make the squad, you're not going to bother being in the starting lineup. Everybody is running over everybody else trying to be seen or make a play, run to the ball to do all these different things. If you're in the way, things can happen to you. You can get hurt, get stepped on, get run over. Everybody is moving. But if you put yourself in a position where people can appreciate talent. I felt that I could make teams better, maybe not right away but in time they would know. So working beside (Dan) Hampton for a while, then Hampton moved out and Fridge moved inside. Once two people respect each other's territory, the game becomes easier. You don't stick your nose in their business, they don't stick their nose in your business.
Mannelly: It was really more of a shoving match than a fight, but it was (center) Olin Kreutz and (quarterback) Moses Moreno, who was a QB drafted in our year, shoving about the QB-center exchange and a fumbled snap. It wasn't the biggest punching and all that kind of stuff, it was more of the fact that the center and the quarterback got into a pretty good shoving match about the fumbled exchange.
O'Bradovich: There were fights all the time. That was in high school, that was in college and it was in the pros. It's just a part of it. Something happens. Soon as starts, soon as it's over, soon as it's forgotten. That wasn't a big deal.
Mannelly: If you don't fight, it's kind of an issue, because you expect guys to compete at the highest level every day as a coach. You want the offensive guy to be going as hard as he can and you want the defensive guy to be going as hard as he can. And if there isn't any friction after that, than there is an issue within those guys. And if you're not going to take pride in your performance and get a little bit upset at the other guy, than I may not want you on my team. You never want it to get over the top, just pushing and shoving and things like that. When you have facemasks on, if you swing and punch a guy in the face it's not gonna hurt em, it's going to hurt you more in the fists. My problem was the big team brawls, the offensive line jumping on the defensive line and the defensive backs diving in; that can cause a bit of an issue between the offense and the defense. But if you have two single guys going at it a little bit, I have no issue with that, that's just competition.
Dent: Being prepared is important, but competing is really important. When you put your hand down, it's time to go to work. It's all about competing, it's not about where you played but about what you're trying to perform to do.