With just two weeks until the NFL Draft, ESPN analyst Mel Kiper Jr. shared his thoughts about some of the top prospects Thursday during a conference call with the media.
Kiper thinks that West Virginia quarterback Geno Smith, one of the most polarizing players in the draft, could be selected as high as fourth overall by the Eagles or sixth by the Browns.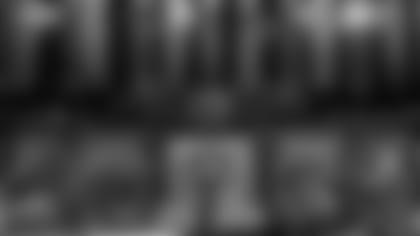 The NFL Draft will be held April 25-27 in New York.
"I like the fact that he can spin the ball," Kiper said. "He's got the live arm; he can make any throw you want. He's mobile, very good mobility. [He can] beat you with his legs. He can run, pick up significant yardage. He's a kid that seems like he's going to work hard at his craft.

"Concerns would be, the pocket collapsed a lot for him. The offensive line didn't do its job. When he was harassed, the accuracy diminished and he made some bad decisions. He had some fumbles in the pocket. Ball security was an issue. He's got to take better care of the football."

Kiper believes that USC quarterback Matt Barkley could be chosen in the second round.

"Matt is a hard working kid, can throw the football," Kiper said. "I hope his arm gets stronger as he moves into the NFL like some have. He's limited because he's a pocket guy. He's not going to beat you with his legs. As a second-round pick, I think it makes a lot of sense."

Kiper feels that Florida State quarterback E.J. Manuel possesses excellent size (6-5, 237) and is very likable with great character, but his measurables are more impressive than his game tape.

"On the numbers alone, he's first round," Kiper said. "He tests like a first-rounder. [But] I thought his performance was more like a second- or third-rounder. Do the math on that, you're thinking late one, early two.

"I just saw a kid who didn't go through progression to the third or fourth option. He'd go one, two and underneath. Didn't have to read the whole field, read half the field, and that's a concern. At times he made inaccurate throws, questionable decisions. That's a concern. I didn't see him take his game to an elite level despite having elite physical and athletic skills."

Kiper is a big Tavon Austin fan and thinks that the speedy West Virginia receiver could be selected by the Panthers (14th), Saints (15th) or Rams (16th) in the middle of the first round.

"I think Austin is spectacular," Kiper said. "I love Tavon Austin. When everybody watched him play, they saw an electrifying, dynamic, versatile performer who changed the scoreboard.

"Today's NFL is built for Tavon Austin at 5-8½. Ten or 15 years ago, he would have been a third-round pick. Now he's a top 16 pick because today's NFL allows him to be successful."

Kiper sees Alabama tackle D.J. Fluker, who could be picked as high as 12th by the Dolphins, as a dominant run blocker who possesses very long arms and great size (6-5, 339). Kiper also thinks that Fluker is a better pass blocker than he's given credit for.

Kiper believes that LSU pass rusher Barkevious Mingo (6-4, 241) is a better fit as a 3-4 outside linebacker than a 4-3 defensive end in the NFL.

"I look at him as a developmental defensive end," Kiper said. "He has to get a little stronger to play that position, get a little bulk to his frame. I look at him as a 3-4 outside linebacker, an attacker off the edge. I think he'd be a factor right away at that spot.

"Mingo immediately as a 3-4 outside linebacker would be a major-league factor. He gets from Point A to Point B lightning quick. If the Jets can get him at No. 9, that's a real nice value pick."