After coaching against Tarik Cohen Dec. 24 when the Browns visited Soldier Field, new Bears special teams coordinator Chris Tabor is excited to work with the electrifying return specialist.
"When we had a chance to play them on Christmas Eve, I was extremely nervous about the kid," Tabor said. "He's a dynamic player. It's a big statement, but [he's] like a young [Darren] Sproles because he's not a real big guy, but he's built well in his lower half."
Selected in the fourth round of the draft out of North Carolina A&T, Cohen became the first NFL rookie to produce a touchdown on a rush, reception, pass and punt return since Bears Hall of Famer Gale Sayers in 1965.
The 5-6, 178-pounder generated a handful of highlight-reel plays as a rookie, but none was more spectacular than his 61-yard punt return touchdown Dec. 3 against the 49ers. Cohen raced to his right while retreating 15 yards, then reversed field to the left and followed a convoy of blockers to the end zone.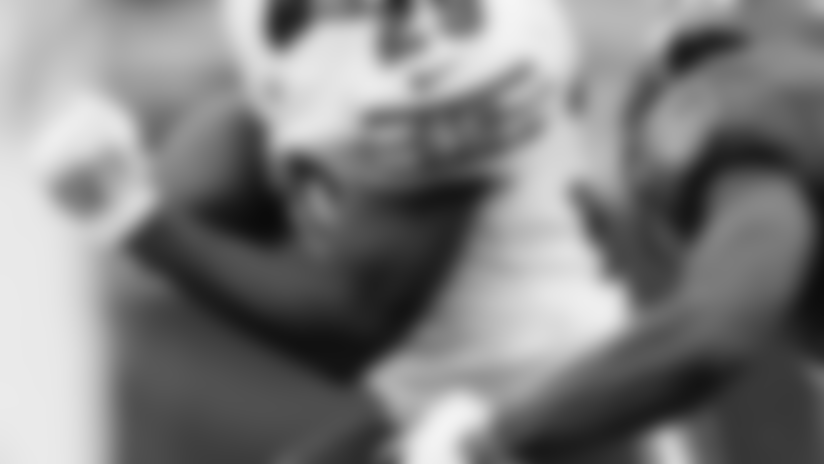 Bears running back Tarik Cohen runs the ball during a 2017 game against the Ravens.


"He has some human joystick qualities to him where he can start and stop and make you miss," Tabor said. "It happened when we punted to him one time. Our gunner was right there and he took a chance. The other thing you like about a good returner is that he's a risk-taker, and you want to have risk-takers. If we go back in history and look at Devin Hester, he was a risk-taker.
"But it also falls into the category where you have to use good judgment. So there's going to be times when you're going to want to push that envelope and there's going to be other times when you're going to want to say, 'Hey, [call] a fair catch and we'll play from there.'"
Cohen averaged 9.4 yards with one touchdown on 29 punt returns and 22.4 yards on 26 kickoff returns. He also had a 90-yard kickoff return Dec. 16 in Detroit nullified by a holding penalty.
Tabor, who rejoins the Bears for a second stint after spending the past seven seasons in the same position with the Browns, is eager to begin working with Cohen.
"If you have a [dangerous returner] it's more exciting because you can apply pressure to the opposing teams and help establish field position and/or score the ball," said Tabor, who served as assistant special teams coach with the Bears on Lovie Smith's staff from 2008-10.
"Anytime you have a guy you're always going to be excited and when you don't have one, then you're in the process of developing one. It's nice when you have one and continue to make that one better, as opposed to starting from scratch and having to work your way up to the level of just good. You want to take a good player and make him great."
Where will Tarik Cohen be more of a big play threat?