Authentication Program | Chicago Bears Official Website

In 2016, the Chicago Bears changed their authentication policy for autographed and game-used merchandise. We have hired independent contractors to authenticate all of our autographed and game-used merchandise.
Off-duty law enforcement officers working as independent contractors are assigned to authenticate autographs and game-used memorabilia for the Chicago Bears. Only those items that an authenticator actually witnesses being signed and/or used in a game may be eligible for authentication under the new Chicago Bears Authentication Program. Once witnessed, authenticated items receive a tamper-proof hologram created by OpSec, U.S. with a unique alpha-numeric combination to easily identify their authenticity.
In order to ensure the security of items authenticated under the Chicago Bears Authentication Program, holograms are designed to show traces of tampering if a hologram is removed.
Once fans receive their authenticated piece of memorabilia, they can trace the unique serial number through our authentication database. This convenient reference database enables fans to easily identify all of the details surrounding their new item and it allows fans to ensure their memorabilia is 100% genuine. It's easy to get the real goods, just check for the official seal of authentication.
If you have any questions or issues, please reach out to us at authentication@bears.nfl.net.
There are two types of codes that can be validated. You may have a code starting with "TC" or "CB".
Click the corresponding link below to authenticate your item(s).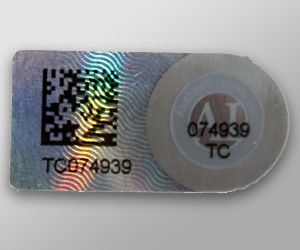 This is an image of the tamper proof holograms unique to the Chicago Bears Authentication Program.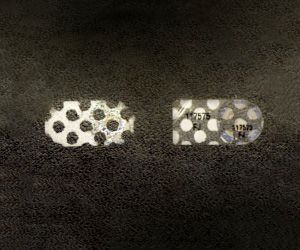 This is an image of holograms that have been removed from items and would no longer be considered valid.