Gameday GRRReetings | Chicago Bears Official Website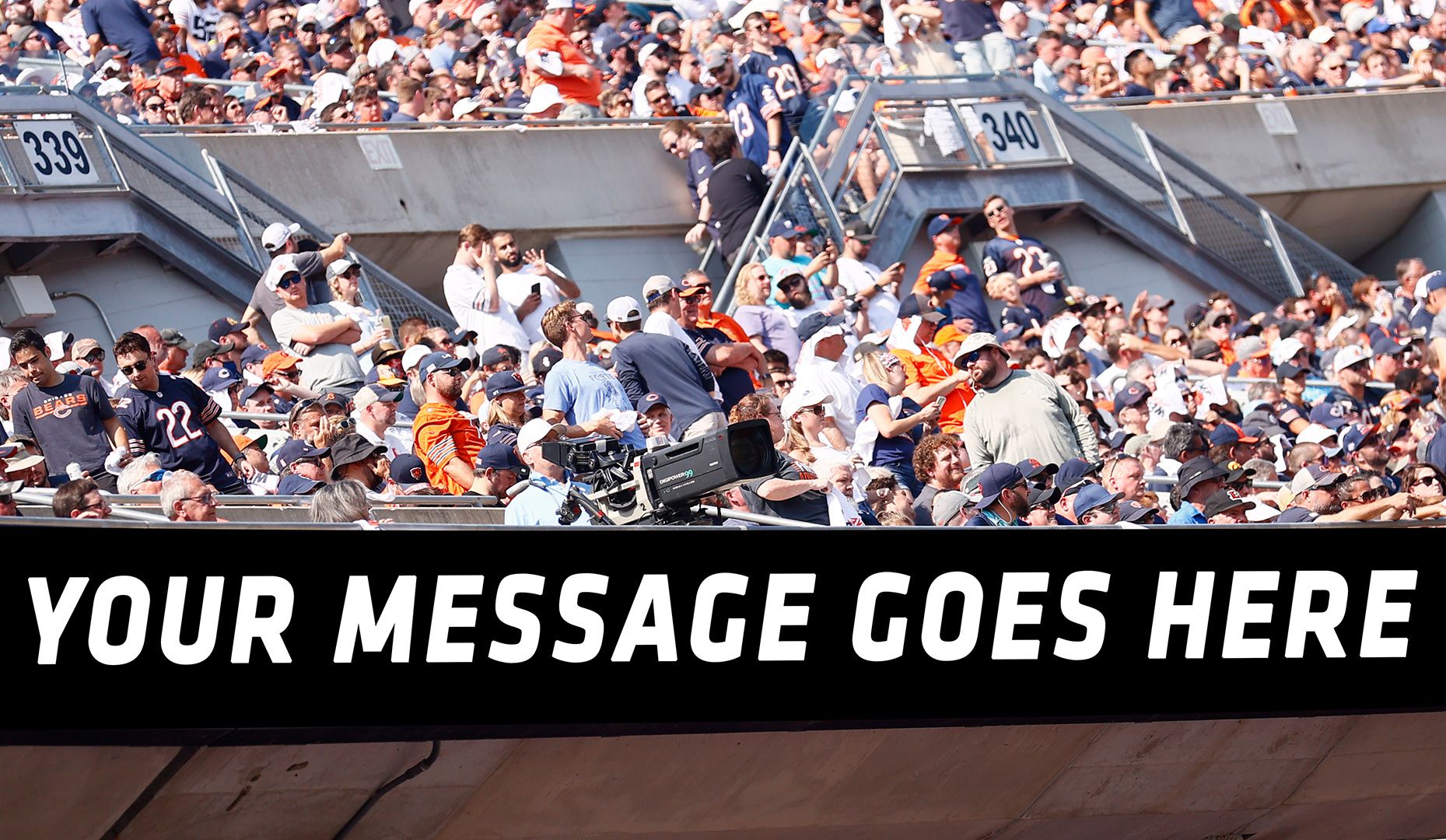 Bears Care, the charitable arm of the Chicago Bears, would like to offer fans the unique opportunity to send special greetings to a friend or loved one on the LED ribbon panels at Bears home games this season.
Your message may contain up to 125 characters (including spaces and punctuation) and will run once at the end of half-time on the panels on both the east and west sides of Soldier Field.
Once your request is received you will be contacted via e-mail to arrange for payment, or to be notified that spaces for the game you requested are no longer available. A $250 donation to Bears Care is suggested for each message request, and is payable by Visa, MasterCard, or American Express only. Payment must be received by the Tuesday prior to the selected game and is non-refundable. Once the request is received, no changes may be made to the text of the message.
Bears Care reserves the right to reject any inappropriate messages. The text of the message shall be in good taste, in conformance with community standards of decency and is subject to approval by Bears Care. Messages shall not include any offensive or foul language, may not refer to any other National Football League organization, and should be of a non-commercial nature.
All message requests must be submitted online. Requests must be received by noon, six business days prior to the game you are requesting, e.g. requests for the September 11, 2022 game must be received by September 2, 2022. Requests will be considered in the order they are received.