Kids Club Central | Chicago Bears Official Website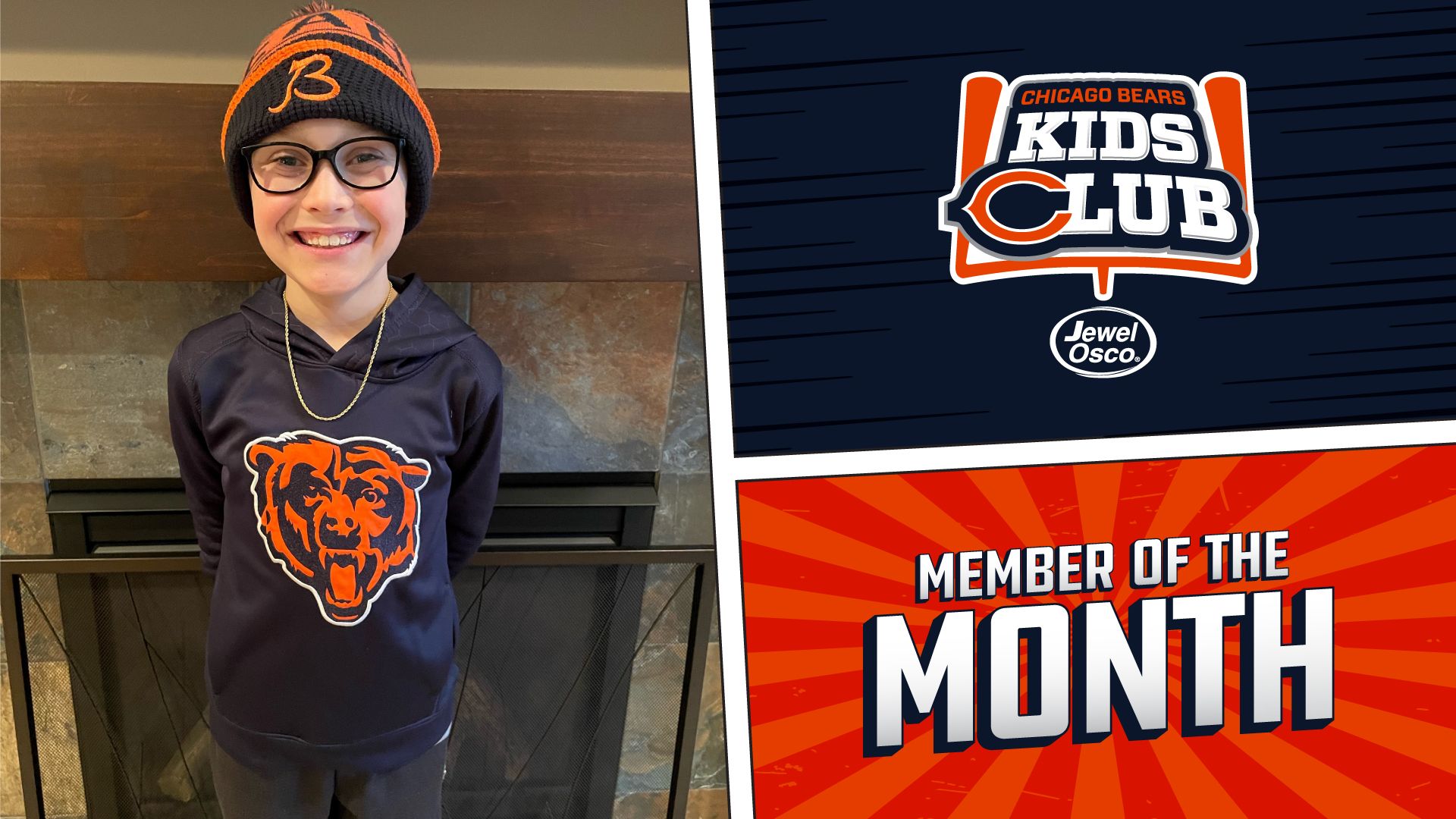 Be Featured As Our Member of the Month!
We're excited to recognize one special member each month as our Kids Club Member of the Month. If chosen, your child will be featured here on the Kids Club Central web page and in that month's newsletter. Plus, you'll receive a Bears swag bag from the Chicago Bears Kids Club.
Member of the Month: Congratulations to Parker from Wisconsin for being selected as our Member of the Month! Parker's hobbies include playing football with his friends, baseball, sledding, reading, and drawing. His favorite current Bears player is Justin Fields, while his all-time favorite Bears player is Walter Payton. On gamedays, his favorite food and snack combo is hot dogs and popcorn. He likes to play the ukulele and cello, and his favorite season of the year is winter. He also loves turtles and his Chicago Bears. When Parker is not cheering on the Bears, he likes to watch his favorite TV show, America's Funniest Videos with his sister Sadie.