Vote | Chicago Bears Official Website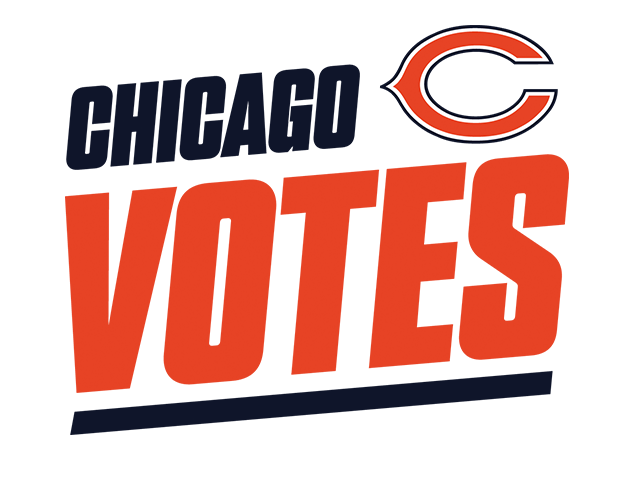 Make your voice heard. Every vote counts, and you can make a difference.
This year's mid-term elections have the potential to be game-changing for our future – we'll be electing all 435 US House members, about one-third of the US Senate, governors in 36 states (including Illinois), and numerous local and state officials. All of whom help to shape the priorities and direction of the country. While just as important, mid-term elections like this year often see lower voter turnout and participation.
Don't miss out on your chance to make your voice heard. It's important to check your voter registration status, register to vote if you aren't currently, get informed, and make a plan for how you'll vote on Tuesday, November 8.
Coming to the game on Sunday, November 6? Bring your completed Illinois mail-in ballot to Soldier Field with you and drop it in one of two secure ballot drop boxes. Ballot boxes are located outside of Gate 0 near the entrance to the Waldron Deck parking lot and at the north end of the stadium outside of Gate 47 near the Bears Pro Shop. A Board of Elections official will be there throughout the day to answer any questions.
Check out the resources below for everything you need to get ready.