With the Bears kicking off the 2016 season Sunday against the Texans in Houston, here's a reminder of the new rules the NFL adopted this year:
(1) The weekly injury reports have changed. The "probable" category was eliminated because about 95 percent of the players who were listed as probable in previous years played in the game. The NFL also defined two other terms. Questionable, which used to mean a player's chances of playing were 50/50, now will mean that it's uncertain whether a player will play. And doubtful, which used to mean a 25 percent chance of playing, now means it's unlikely the player will play.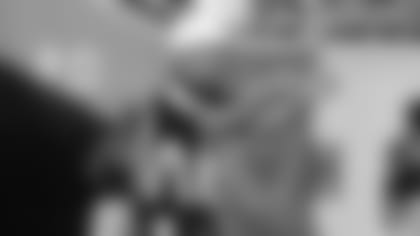 An official during a Bears game at Soldier Field.


(2) Touchbacks after kickoffs will be moved to the 25-yard line from the 20. Proponents of the touchback rule want to further reduce the number of kickoff returns because of the violent collisions and risk of injury on the play.
(3) Players who commit two unsportsmanlike conduct penalties in the same game will be ejected. The new rule pertains to unsportsmanlike conduct penalties such as taunting or arguing with an official and not personal fouls such as a facemask penalty or late hit.
(4) On extra point attempts, the ball will permanently be placed at the 15-yard line and the defense will be allowed to return any miss for a potential two points.
(5) All chop blocks will be illegal.
(6) The horse-collar rule will be expanded to include when a defender grabs a runner's jersey at the name plate or above and pulls him toward the ground.
(7) A team that attempts to call a timeout when it has none remaining will be penalized five yards for delay of game.
(8) When a receiver goes out of bounds and is first to touch a forward pass, he no longer will be penalized. Instead, it will just be a loss of down.
(9) Multiple spots of enforcement for a double foul after a change of possession will be eliminated.
(10) Coaches calling offensive and defensive plays can use the coach-to-player communication system regardless of whether they're on the field or in the coaches booth.