Chicago sports media icon Chet Coppock shares his memories of the 1963 Chicago Bears World Championship season with you on ChicagoBears.com this season. This is the eighth of 11 installments that will post on Fridays throughout the year.
November 24, 1963: Bears 17, Steelers 17
It was an out-and-out display of guts on top of guts. A single play that redefined determination. This was a physical illustration of a man, his team and its collective desire to win a National Football League title.
It was hardly beautiful. It was not Gale Sayers in the open field. To the contrary, this was a coal miner covered in soot, plying his trade so that his younger ones might someday set foot on a college campus. This was an all-night truck driver fighting to keep his eyes separated while he hopes to pocket enough cash to pay his rent. This was a brick layer on overtime scrambling for a few extra bucks. Remembering the '63 Champs
How would Picasso have painted this magnanimous effort by Michael Keller Ditka, the pride and joy of Aliquippa, Pennsylvania?
Let's back track - just a bit. On Sunday, November 24, 1963, the Bears, fresh from clobbering the Green Bay Packers, travelled to old Forbes Field in Pittsburgh to face the Steelers. There were a number of people who were convinced that this bout between George Halas and his long time buddy, and Steelers owner, Art Rooney absolutely screamed "trap game."
Who could blame them? The Bears were coming off a defining and overwhelming victory, and while Pittsburgh would go on to win seven games with - figure this one out- three ties, the feeling existed that the Steelers couldn't hold up over four quarters against the Halas men. Finally, the Bears were on the road and, much like the rest of America, it was a club that was in shock.
"Camelot" and "The New Frontier" were over. John Fitzgerald Kennedy, the nation's 35th President, had been gunned down in Dallas roughly 48 hours before the Bears and Steelers would begin trading punches.
There is an irony here that must be addressed. "The play" turned in by Ditka, so stellar - so ferocious, went basically unseen and, for that reason, unheard. CBS chose not to show the game as all three major networks logically chose to follow the aftermath of the Kennedy tragedy. Chicago's WGN, the Bears' flagship station, also elected to stay with the evolving stories, updates and rumors emerging out of Dallas.
The question begs to be asked. Just why was the game and the rest of the NFL's week 12 schedule played, period?
[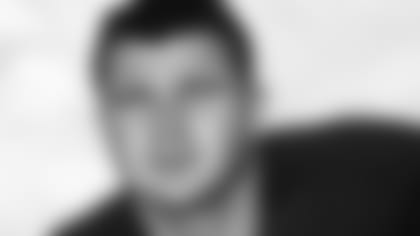 ](/multimedia/photo-gallery/1963-Championship/d565fe0e-ca3d-4656-a8db-c9b306c23772)
TE Mike Ditka's 63-yd catch and run helped the Bears avoid their second loss of the season. Click for photos of the 1963 championship team.
Commissioner Pete Rozelle, a tough hombre with enormous compassion, had to make the decision. He reached out to the White House and his long-time pal Pierre Salinger. Pierre, JFK's press secretary, urged Rozelle to let the games go forward.
Salinger never backed down from his decision. For years he always maintained that a nation in tears was in need of normalcy.
It wasn't so easy for Rozelle. The commissioner was lambasted and brutally criticized, nationally and internationally, for what was seen as an unthinkable display of disrespect. To be frank, a 15 year-old Chet Coppock felt it was inappropriate to play ball so shortly after the most devastating event of my lifetime.
Several close friends of Pete have told me over the years that Rozelle was haunted by his choice and never achieved reconciliation with the move.
As for the game, Willie Galimore and Ronnie Bull both crossed the goal line for the Bears in a game that became a street fight.
Bill Wade made good on 17 of 32 pass attempts for 264 yards but he allowed Pittsburgh to remain in the ballgame by giving up three interceptions.
So, we move to the fourth quarter. Lou Michaels knocked home an 11 yard field goal to give the Steelers a 17-14 lead. An 11 yard field goal? Certainly! In those days, the end zone cross bar ran parallel to the end line. If you're curious, the goal posts were moved to the back of the end zone in 1974.
The Bears desperately needed points. Green Bay was cruising over the 49ers in Milwaukee. Halas knew it, the ballclub knew it and Mike Ditka certainly knew it.
Very simply, Bill Wade took the center snap and dropped back to throw. It was clear that Mike was not his primary option. But as Wade's pocket began to collapse, he did throw to Ditka in the flat. History was about to be made. Ditka immediately shrugged off two would-be Steelers tacklers. A third, a fourth, and a fifth would all fail to bring Iron Mike down. A sixth tried in vain.
Finally, after a play that covered 63 yards, Ditka fell to the turf where he lay prone, his chest heaving with exhaustion.
"I firmly believe that any man's finest hour is that moment when he has worked his heart out in a good cause and lies exhausted on the field of battle -victorious." -- Vince Lombardi, Head Coach of the Green Bay Packers.
No, Lombardi wasn't describing Ditka, but I can think of no selection of words that better describes a play so rich in energy and so magnificent in commitment.
Shortly after Ditka's catch and run, Roger Leclerc boomed an 18 yard field goal to salvage a tie for the Bears, 17-17.
One man. One play. Together they defined the resolve of the 1963 Chicago Bears.