Mike Glennon spoke to the media after practice Monday at training camp in Bourbonnais. Here are five things we learned from the Bears starting quarterback:
(1) Glennon is pleased with the progress both he and the No. 1 offense are making.
"I feel good with what we're doing," he said. "There's always going to be a few things here and there that may pop up that are new and that I can get more comfortable with, but overall I feel comfortable with what we're doing."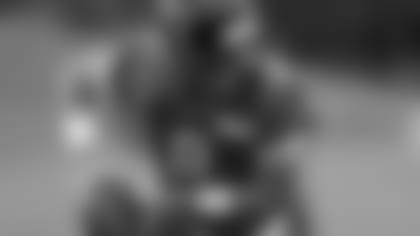 Bears quarterback Mike Glennon turns to hand off during a recent training camp practice.


After getting outplayed by the defense in Sunday's practice, the offense rebounded to turn the tables Monday. But Glennon knows the first real litmus test will come Aug. 10 when the Bears open the preseason by hosting the Broncos.
"The first preseason game into the preseason, all the games will be the true tell of where we are," Glennon said. "There's always looking to improve on certain things that we take from practice, but ultimately I think the preseason games will be the true test."
(2) Glennon appreciates how the Bears have ensured there will be no quarterback controversy by clearly stating that he is their starter and first-round pick Mitch Trubisky will be groomed for the future.
"They've handled the situation really well," Glennon said. "Everything that I could ask for as far as it not being a distraction, they've done that. Mitch has done a great job. He understands what his role is. He hasn't been a distraction either. I appreciate everyone that has been involved in making it strictly about football and putting that other stuff to the side."
Glennon also has been grateful for the support he's received from veteran backup Mark Sanchez, who is currently the No. 2 quarterback on the depth chart.
"Mark's been really good so far," Glennon said. "He's kind of the guy that when things are slouching a little bit at practice he picks you up and makes you get back on track. He has a ton of experience in the NFL. He's good in the meetings. He's been a great addition for the quarterback room."
(3) Glennon is excited about a tight end position that features veteran Zach Miller, free-agent acquisition Dion Sims and rookie second-round pick Adam Shaheen.
"It creates matchup problems," Glennon said. "It'll be hard if we go into those multiple tight end sets; it'll be hard for [opposing defenses] to figure out who they want to cover. Look at New England when they have all those tight ends. I mean someone is going to be on a linebacker. Our mindset is to find the favorable matchup."
While Miller has been very productive in the passing game when healthy, Sims and Shaheen both bring an ideal combination of size and athleticism to the position.
"[Sims] and Adam are two big guys that even when they look like they may be covered they're strong enough that they get open," Glennon said. "And Dion's a really good blocker as well, so in the running game and in the passing game he does a good job."
(4) Glennon feels that the Bears have more depth at receiver than the group he worked with last year in Tampa. In Chicago, free-agent additions Victor Cruz, Markus Wheaton and Kendall Wright have joined returnees Cameron Meredith and Kevin White.
"I'd say it's way deeper here," Glennon said. "There are guys here, I hate to say it, that could be on a lot of different teams and make the team. Realistically, only 53 guys make the team and so that receiver number has to get cut down. But I think it's a very deep group—a lot of the guys that are NFL-caliber players—and I think we'll just spread the ball out. We have good receivers and good running backs, so I think we'll just be more of a team that distributes the ball evenly."
(5) While Glennon is impressed with the tight ends and receivers, he feels that another position group plays the most vital role on offense.
"Our strength starts up front with that offensive line," Glennon said. "That's our run game and protecting the quarterback. With those two things, we'll go from there. Definitely our offense starts with the run game and we build from there."