Kyle Adams will soon make a huge difference in the lives of some less fortunate children in Haiti.
The Bears tight end is part of a Christian organization, the Ephraim Orphan Project, that's in the process of building an orphanage for up to 36 children in the poverty-stricken country.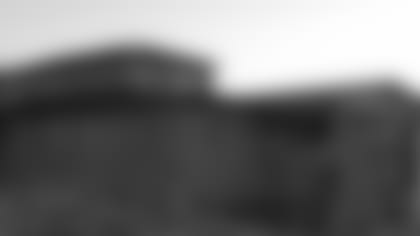 The Ephraim Orphan Project's orphanage is due to open this summer in Haiti.

Adams spent six days volunteering at the orphanage in February, painting, tiling and installing water pumps. During a previous visit last June he helped drill water wells, feed hungry children, erect a fence and level land to construct buildings. The facility is expected to be dedicated next month.

"At that point we'll start taking in kids and our fundraising will focus on providing for the children, getting them educated and putting clothes on their back," Adams told ChicagoBears.com. "It's been pretty cool. It's been really exciting to see it all come together."

Adams is a member of the Ephraim Orphan Project's board of directors. The organization's mission is to provide a loving family environment for the neediest Haitian children and to educate them for a brighter tomorrow. The project is spearheaded by Fabiola Valery, a hospital administrator and teacher in Haiti.

According to its website, the Ephraim Orphan Project understands that the cycles of poverty in Haiti will not be overcome without advancing the skills and education of Haitian youths and is committed to helping the orphans who come through their doors achieve university degrees or technical skills.

While attending Purdue, Adams made three mission trips to Haiti in conjunction with the Fellowship of Christian Athletes. He has been involved with the Ephraim Orphan Project since 2011, and has witnessed firsthand the devastation caused by a 7.0 magnitude earthquake in 2010 that killed an estimated 316,000 people in Haiti, resulting in an epidemic of orphaned children.

"I grew up here in the U.S. never wanting for anything, and an hour and a half flight from Miami is the poorest country in the Western hemisphere," Adams said. "There's immense suffering, starvation and disease.

"It just rocked me. I feel like a lot of people just don't realize what it's like; that it's so close and how bad it is. So that's become a passion of mine; to let Americans know because I think Americans want to help generally, so I want to let them know 'this is right here if you're looking [for a cause] to help.'"

During his trip in February, Adams was joined by a group of volunteers that included former Bears teammates Dane Sanzenbacher and Geno Hayes as well as a dentist who provided free treatment.

"He was opening their mouths and there were infected teeth everywhere," Adams said. "He pulled a lot of teeth and then we'd see the same people come back the next day and give him a 'thumbs up.' He probably treated 40 kids and adults when he was there, maybe even more than that."