In the ninth of nine position previews in advance of training camp, special teams coordinator Dave Toub discusses his area of expertise with ChicagoBears.com senior writer Larry Mayer:
LM: I've heard you describe all the dangerous return men the Bears have as "Return University." What's it like knowing you added to that arsenal this offseason with free agents Eric Weems and Devin Thomas and seventh-round draft pick Greg McCoy?

**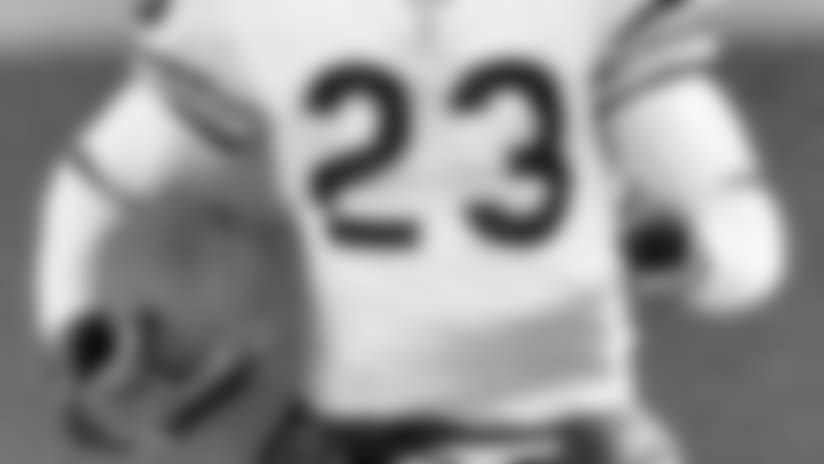 DT: "It's good knowing that we have a lot of guys to go to besides Devin [Hester]. I feel strongly about Weems. We watched so many clips on him during the year and he just kept showing up. Having him on our team is a big plus, knowing how tough and strong he is. He catches the ball well. And then you've got Devin Thomas, who really hits it in practice. He's shown us that he wants to be that guy too. And then we drafted Greg McCoy, who was the second leading kick returner in the nation. He showed us flashes during OTAs and minicamp as well."
LM: How will having that depth and competition help in training camp?
DT: "It's good because there's not a lot of drop off. It's good for the whole unit. Our players don't feel like just because Devin [Hester] isn't in there, we don't have somebody else who can take it to the house, and that's always a big plus. Competition always brings out the best in everybody."
LM: I'm sure I ask you this question every year, but what makes Hester so good?
DT: "Right now you have to talk about his staying power. He's done it longer at such a high level than anybody else. That's something that's making him stand out a little more. His durability has been excellent and he's a lot stronger than most people think. Everybody thinks of him as a finesse guy—he does make you miss—but he is also very powerful."
LM: It seemed like Hester was hurting a bit late last season. How much did that affect him?
DT: "I think it hurt him a little bit. At the end of the year he had some aches and pains just like everybody else. But he never complained about it. We limited what he did in practice, so sometimes he didn't even get to practice. He just went into the game and played, and he still played at a high level."
LM: How similar is Weems to Hester as a returner?
DT: "They're similar in that I consider both of them tough guys. Weems is more of a north-and-south runner, whereas Devin can be a north-and-south guy but he's also going to make you miss and get outside. Teams have to be very wary of getting outrun by Devin. Eric is very fast, but he doesn't have the explosive top-end speed that Devin has, and Eric will be the first one to tell you that. Eric is very strong and breaks a lot of tackles. He's hard to bring down."
LM: What have been your impressions of free-agent acquisition Blake Costanzo?
DT: "He's been great. You can tell he's a leader. In practice he's always the first one down the field. He's a hard worker. He stands out that way. He finishes every drill. He does things that are uncoachable that show up on tape. He's a tough guy. Maybe it's an East Coast thing, I don't know, but he's tough."
LM: Corey Graham left the Bears in free agency after being voted to his first Pro Bowl. Who do you see replacing him as the top special teams performer?
DT: "That's where we're pretty fortunate. I think we've got four guys who could be that guy: Blake Costanzo; Eric Weems, who has already been to the Pro Bowl; Dom DeCicco; and Craig Steltz, an unsung hero who just keeps getting better and better every year."
LM: There never seems to be a lot of talk about kicker Robbie Gould, punter Adam Podlesh and long-snapper Patrick Mannelly because they all do their jobs so well. How important are they to the Bears?
DT: "Those are the key guys. They're the unsung guys. If you're going to be a good special teams unit, you have to have the kicker, punter and long-snapper. You have to have guys that are going to give you consistent punts, kicks and snaps. Nobody even talks about that at all because it's been so consistent. That's an important cog to having good special teams."
LM: Robbie gets a lot of credit—and rightly so—for his accuracy on field goals. But he also increased his touchbacks from 16 in 2010 to 43 in 2011, which is impressive even with the new rule moving kickoffs up five yards to the 35-yard line. What are your thoughts on that?
DT: "We told him we wanted him to double his number of touchbacks, which seemed like a lofty goal going into the season, but he surpassed that. His kickoffs are definitely good enough. He was near the top of the league as far as touchbacks go [ranked ninth in the NFL]."
LM: How would you assess how Adam punted in his first season with the Bears? [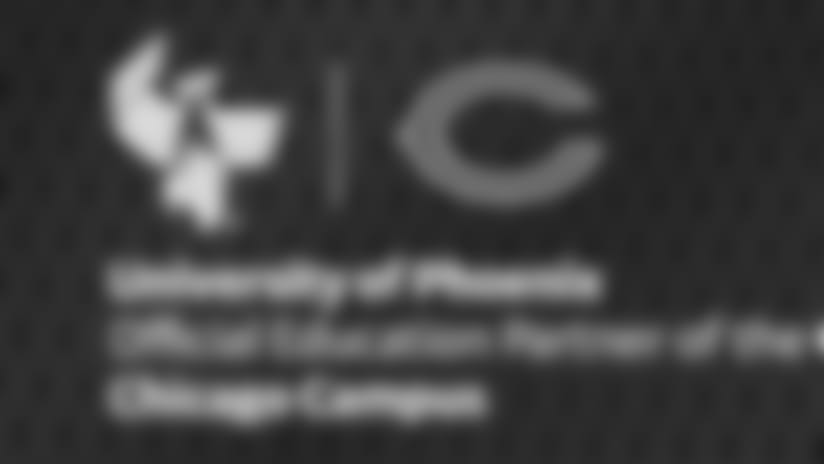 ](http://www.phoenix.edu/campus-locations/il.html?utmsource=Story&utmmedium=instory&utmcampaign=300x100)
DT: "I was very pleased with how he performed. He had an excellent season. He's very consistent with his directional punting, and that's what we ask our guys to do. Adam is a gamer; he performs well in games."
LM: Which rookies do you anticipate contributing most on special teams?
DT: "I think Brandon Hardin's going to be an impact player for us, a four-phase starter. We're anticipating him being a personal protector on the punt team, a lot like Chris Conte last year. Evan Rodriguez is another guy who will be a two- or three-phase starter for us. He had a real good OTAs and minicamp."