When the Bears were seeking a consultant to help them hire a new general manager and head coach, they found the perfect fit in longtime NFL executive Ernie Accorsi.
The 73-year-old has spent more than 30 seasons in front office positions, including 14 with the New York Giants, and is now a member of the league's career development advisory panel.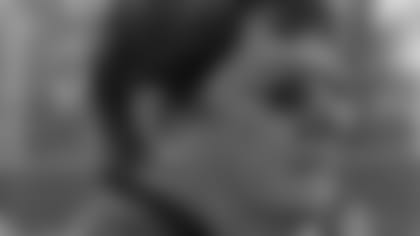 Ernie Accorsi
"We had discussions with several members of the advisory panel and felt that Ernie was the best fit for us in terms of his breadth of experience and being in it with a traditional team and understand what the fan base is all about," said Bears president and CEO Ted Phillips.
"I've known him for a very long time, from back in the days when I used to negotiate player contracts, and he's a high-quality character guy. I think he'll be a great fit."
Accorsi has already given the Bears a list of preliminary candidates, and that list is expected to expand.  He will be involved in the interview process and will make recommendations, but the final decision will belong to team chairman George H. McCaskey and Phillips.
Asked about Accorsi's involvement in finding replacements for Phil Emery and Marc Trestman, McCaskey said: "We consider this a tool to assist us in the search process. Several other teams have taken advantage of this resource, and we think it's a good idea."
Three years ago, McCaskey and Phillips worked together to hire Emery. They will be just as involved this time around while also leaning on Accorsi.
"Bringing in an expert consultant like Ernie Accorsi I think is a huge difference," Phillips said. "The prior process was a thorough search. We talked to a lot of people throughout the league—both current personnel folks and coaches and ex-coaches and GMs.
"I think what we have now with Ernie coming in is someone consistent who is giving us a voice on a daily basis who's on our side and doesn't have any other agenda to try to push their own people. Ernie is a longtime football man. He understands the tradition, the importance of football in Chicago and I think that alone is going to be a very valuable addition."
As the Bears seek a new general manager and coach, McCaskey is well aware of what's at stake.
"We understand the magnitude of this decision and we understand that Bears fans are counting on us to get it right," he said. "We think that the experience that we bring over the last three years, having been through the process before and talking to various people around the league and adding Ernie as a consultant will help us in the process and get us the right people to lead the Bears."
McCaskey was asked why he and Phillips and not Accorsi, will make the final decisions.
"I think Ted and I understand the history of the Bears," McCaskey said. "One of the things that Ernie said right away—and this is why we thought he would be such a good fit—is that at least on paper he once worked for George Halas. When George Halas was president of the National Football Conference, Ernie was assistant to the president. He mentioned he was a suitemate of Brian Piccolo's at Wake Forest University.
"I think he gets what we're looking for. It's an appreciation of the history, the legacy of the Bears. But Ted and I have lived it—Ted for the last 30-plus years; me for my entire life—and we feel that a collaborative effort is the best way to go."