Controlling the ball and winning the time of possession battle tonight in Green Bay would enable the Bears to keep Aaron Rodgers and the potent Packers offense off the field.
But Bears quarterback Jay Cutler is more interested in leading his team into the end zone than playing keep away from his Green Bay counterpart.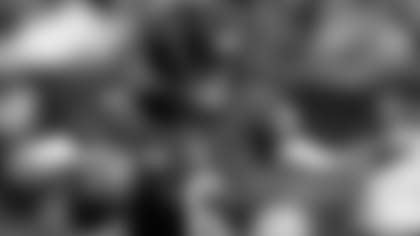 Jay Cutler has won six straight and 20 of his last 28 starts entering tonight's game in Green Bay.
"We're in the point scoring business," Cutler said. "If we can grind it out, we can grind it out. But we've got to score and we've got to be explosive, and that takes big plays and big chunks. So time of possession isn't really something that is on our mind."

In last Sunday's 41-21 season-opening win over the Indianapolis Colts, the Bears topped 40 points without the benefit of a touchdown on defense or special teams for the first time since 1993.

The revamped offense engineered touchdown drives of 80, 95, 72, 55 and 80 yards, producing long plays on those respective possessions of 32, 31, 25, 23 and 42 yards.

"The main thing at the end of the day is we just want to score points," said offensive coordinator Mike Tice. "If it takes two plays to score points or 12 or 16, we want to score points. We're not going to count the minutes of each drive and say we have to slow down the clock. We're not going to play that style of game. It's just not what we're going to do."

The Bears offense appears to be much more explosive due in large part to the addition of big receivers Brandon Marshall (6-4, 230) and Alshon Jeffery (6-3, 216). The three-time Pro Bowler and rookie second-round draft pick combined to catch 12 passes for 199 yards and two touchdowns against the Colts.

Marshall gave the Bears a 14-7 lead they would not relinquish with a 3-yard TD reception from Cutler, beating cornerback Vontae Davis. Later in the game, Cutler rifled a pass between two defenders to Marshall in the end zone, but he failed to hang onto the ball.

"I have confidence out there and that's part of my game where I want to be better," said Marshall, who had nine receptions for 119 yards in his Bears debut. "I had a good week this past week, but it wasn't good enough. I want to be more efficient in the red zone and really dominate.

"This is going to be a big challenge for us Thursday with those corners over there because they play the fade ball and the slants and things in the red zone really well."

Green Bay cornerbacks Tramon Williams, Jarrett Bush and Sam Shields like to bump receivers at the line of scrimmage, and the Bears aren't expecting the Packers to alter their approach even with a size disadvantage against Marshall and Jeffery.

"I don't think teams change up who they are based on the opponent an awful lot," said coach Lovie Smith. "That's their basic philosophy. I think you see in most games, that's what they're going to do. So I assume that's what they're going to do. We have to be able to win those battles."

Tice conceded that it's possible for smaller defensive backs to control big receivers at the line of scrimmage as long as they employ the correct technique, "but we have big guys that have been working hard getting off the press and we have fast guys that have quickness and can get around the press with their quickness.

"At the end of the day it's about match-ups," Tice said. "It's about, 'Do you beat the guy across from you?' So we'll see."

Cutler, of course, will play a huge role. He enters tonight's game having won six straight starts and 20 of 28 dating back to Week 16 of the 2009 season. Cutler rebounded from a slow start against the Colts to pass for 333 yards, his seventh 300-yard effort in 42 games with the Bears.

"Jay seems excited about where we're at right now," Marshall said. "But the thing I love about Jay is he's never content. He's never satisfied. He keeps everybody on their toes and we get better every day with him leading us."