Mitch Tanney won't score a single point or make any tackles on the football field. But that doesn't mean the newest member of the Bears organization won't help the team win games.
Tanney was hired Monday as Bears director of analytics, a newly-created position responsible for developing techniques to identify, extract and analyze data to support decisions made by the personnel department and coaches. He will primarily research player evaluation and game situations in an effort to project future outcomes.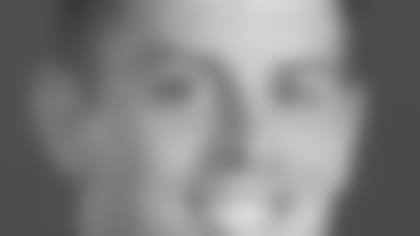 Mitch Tanney
"We needed somebody with an expertise in filtering through subsets of data to make sense of them in terms of which pieces are important and which pieces can be put together to give a clearer picture of projecting performance, whether it's on the field in situational football or in scouting projecting players moving forward," said general manager Phil Emery.

One example of situational football Tanney likely will study is short-yardage plays broken down by down-and-distance, location on the field, time remaining and score of the game. That information will help them decide whether to go for a first down or kick a field goal, for instance, on fourth-and-two at their opponent's 14-yard-line with less than two minutes left in the first half.

"What you're trying to do is figure out the probability of success of taking the chance or not taking the chance in terms of a successful outcome not only in that given situation but what it could mean in terms of the overall game," Emery said.

As far as scouting, Tanney will add to the Bears' existing scouting process by creating a composite evaluation from a player's physical, psychological, intellectual and medical data, helping to determine where he is now and projecting where he's going to be.

In filling the position, Emery was seeking someone who possessed a football background, the ability to communicate, and advanced math skills along with prior successful work experience in a relatively new and growing field.

He found the perfect candidate in Tanney, a former quarterback who spent the last two years as manager of football products and sports analytics for STATS LLC, where he helped create and manage many of the company's advanced football statistics for NFL and collegiate football analysis.

As a quarterback and team captain at Monmouth College, Tanney was named conference player of the year and was a Division III national player of the year runner-up.

He graduated from Monmouth Summa Cum Laude in 2006 with a Bachelor of Arts in Mathematics and Spanish. He received his MBA from the University of Iowa in 2011.

From 2006-09, Tanney played quarterback in the Arena Football League and other pro leagues while also serving as an assistant coach at Monmouth.

At STATS, he was the product manager of a system that aligns a team's analytical data to player records to scouting video. Tanney also analyzed 30-plus years of historical data to identify key statistical categories that influence game outcomes to create winning formulas for NFL franchises.

"There are very few people who have a competitive football background like Mitch does at a key decision-making position as well as the math background he has and the experience in this field," Emery said. "What he's done at STATS only enhances what he'll be able to do with the Bears."

While most NFL teams have coaches, staff members or IT specialists working on analytics, less than 10 clubs have someone whose job is exclusively in that realm.

"It's a developing field in terms of having someone dedicated to this area," Emery said. "There's a huge amount of data, so we have to be specific in terms of the types of projects and where we're trying to go with it so we can get the most out of Mitch's expertise and skill set."