Operating a new offense under first-year coordinator Mike Tice, Jay Cutler knows that the unit must be able to crawl before it learns how to walk, let alone run.
"We're just not there yet to get style points," the Bears quarterback said Monday on "The Jay Cutler Show" on ESPN 1000. "We're just still trying to get regular points. We'll get style points later.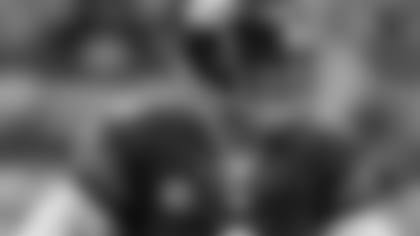 Jay Cutler is now 21-9 in his last 30 games as a Bears starter dating back to the 2009 season.
"Right now we're just learning the offense. Everyone's getting comfortable. We're finding our identity. Mike's still finding his identity as a play-caller. All those things are coming together and at the end of the day we've just got to win games, and that's what we did."
After being limited to 168 yards and 11 first downs in a 23-10 loss in Green Bay, the offense compiled 274 yards and 20 first downs in Sunday's 23-6 win over the St. Louis Rams.
"We knew the problems," Cutler said. "We knew what we had to fix. I thought Mike did a good job of managing the game, of calling the game appropriately. We did all those things, and that's what we're going to have to do. It's not always going to be pretty, but we got the job done."
Although the unit showed improvement, the Bears still mustered only one offensive touchdown for the second straight game. But it was good enough to win in large part due to a dominant defense that scored a TD of its own, generated six sacks and two takeaways, and yielded only 160 yards.
"I think early on in that game we realized that they weren't going to move the ball very well against our defense," Cutler said. "You kind of just want to control the clock and be smart with the football. We're still in kind of attack mode, but we know our defense has them on hold.
"We've got a defense that's been together eight, nine, 10 years, and they're able to control teams and do what they want and we've just got to keep them in it and just not lose it for them."
That approach was evident in the Bears' game plan.
"We wanted to play NFL-style football," Cutler said. "We wanted to get it to third-and-manageable. If we didn't get it, we wanted to punt. We weren't going to try for home runs a lot. We wanted to run the ball, get some screens going and just play a normal NFL game."
After allowing sacks on the first play of their first two games this season against the Colts and Packers, the Bears opened Sunday's contest by handing off to Michael Bush, who gained 12 yards.
"We wanted to run the ball," Cutler said. "We wanted to come out and get to third-and-two, get to third-and-four and be positive on first and second down. We didn't want any negative plays on first and second down. We didn't want any sacks. We didn't want negative runs. I thought we did a good job of getting that established early."
Cutler completed 17 of 31 passes for 183 yards with no touchdowns, one interception and a 58.9 passer rating. He just missed connecting with Devin Hester in the end zone on a high pass that appeared to go through the leaping receiver's hands.
"Devin's got to make that catch," Cutler said. "I could have helped him out and put it a little bit lower for him. But Devin's as disappointed probably more than anybody else. He wants to make those catches. We put him in that exact position to do it. It's on both of us. It takes a lot of people to make that happen and I've got to help him out."
Cutler doesn't feel that he tried to force the ball to No. 1 receiver Brandon Marshall, who caught five passes for a game-high 71 yards while being targeted 11 times.
"He's our go-to receiver," Cutler said. "He's a guy that we're going to try to get to. Plays are designed for him. Plays are designed to get the ball in his area and let him make plays. I don't think we made errors in doing that."
With Marshall drawing double coverage much of the game, rookie Alshon Jeffery caught five passes for 45 yards, including three receptions for 28 yards on a key field-goal drive in the second half.
"They were playing one-on-one a lot with Alshon or whoever was out there and the safety was rolling over [Marshall]," Cutler said. "They just weren't going to let us go to him on a consistent basis. Alshon's improving week-in and week-out. I think he's going to be a special player."